Massive Brawl Breaks Out in Final Minutes of Delta State-Chowan Game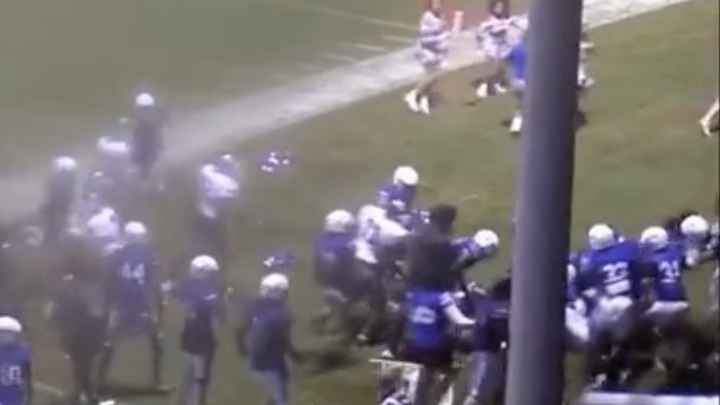 Delta State-Chowan /
One of the many college football contests that took place on Saturday had to be cut short. In the D-II Gulf South Conference, Delta State University visited Chowan University for the latter's home opener of the 2023 season. DSU put a beatdown on Chowan and held a 42-18 lead in last half of the fourth quarter before things got ugly.
After another long run by Delta State, a huge brawl broke out between the two teams. Things got violent quickly. Helmets were swinging left and right. Near the end you can see Chowan players pinning a Delta State player to a fence and hitting him continuously. It was nuts.
The referees called the game at that point and both teams were sent to the locker rooms.
Wild stuff going on at the lower levels of college football.