College Football 2013-14 Bowl Schedule, In Order of Watchability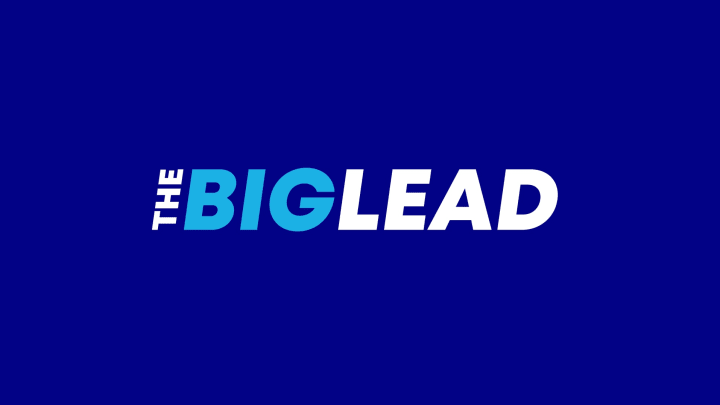 BCS Championship [Florida St. vs. Auburn – Jan. 6, 8:30pm ESPN] Game On. 
Rose Bowl Game [Michigan St. vs. Stanford – Jan. 1, 5:00pm ESPN] Good old-fashioned American football. A lot of heavy breathing in Fayetteville and Ann Arbor. If you were wondering how long it has been since Michigan State has been to a Rose Bowl…
Cotton Bowl [Missouri vs. Oklahoma St. – Jan. 3, 8:00pm FOX] The close but no cigar shootout. We will partake.
Capital One Bowl [South Carolina vs. Wisconsin – Jan. 1, 1:00pm ABC] The HBC and two excellent offenses.
Orange Bowl [Clemson vs. Ohio State – Jan. 3, 8:30pm ESPN] Neither has a marquee win. That may be true after this game. But both teams score, have trouble stopping other teams from scoring. 
Alamo Bowl [Oregon vs. Texas – Dec. 30, 6:45pm ESPN] Oregon with a month to prepare vs. Greg Robinson with a month to prepare. 
Russell Athletic Bowl [Louisville vs. Miami – Dec. 28, 6:45pm ESPN] Teddy Bridgewater against a power-conference defense. Potential shootout.
Holiday Bowl [Arizona State vs. Texas Tech – Dec. 30, 10:15pm ESPN] High-Octane  vs. the inimitable Kliff Kingsbury. 
Las Vegas Bowl [Fresno St. vs. USC – Dec. 21, 3:30pm ABC] Derek Carr vs. a marquee opponent. 
Fiesta Bowl [Baylor vs. UCF – Jan. 1, 8:30pm ESPN] Petty vs. Bortles. Johnson vs. Seastrunk. Get a jump on your amateur NFL Draft analysis.
Advocare V100 Bowl [Arizona vs. Boston College -Dec. 31, 12:30 PM
ESPN] Andre Williams vs. KaDeem Carey.
Buffalo Wild Wings Bowl [Kansas State vs. Michigan – Dec. 28, 10:15pm ESPN] Bill Snyder's wizardry collides with Al Borges' eccentricity. Also, Brady Hoke let loose in a Buffalo Wild Wings.
Chick-Fil-A Bowl [Duke vs. Texas A&M – Dec. 31 8:00pm ESPN] Johnny Manziel's college career ends as it should, pwning a bunch of nondescript nerds. Watch out for the laser pointers.
Music City Bowl [Georgia Tech vs. Ole Miss – Dec. 30, 3:15pm] Triple-option. Young, talented Ole Miss team gets a chance to regroup. Could be something there. 
Outback Bowl [Iowa vs. LSU – Jan. 1, 1:00pm ESPN] Iowa may be prepared for nothing else, but they will be all over that fake punt, Les. 
Gator Bowl [Georgia vs. Nebraska – Jan. 1, 12:00pm ESPN2] Rematch from last year. No Aaron Murray. Nebraska on a football field. Meh. 
Sun Bowl [UCLA vs. Virginia Tech – Dec. 31, 2:00pm CBS] Verne. Gary. UCLA trying to swing pass Virginia Tech's defense to death. 
Fight Hunger Bowl [BYU vs. Washington – Dec. 27, 9:30pm ESPN] Kyle Van Noy's last game. No Sark, but could become intriguing.
Pinstripe Bowl [Notre Dame vs. Rutgers – Dec. 28, 12:00pm ESPN] Dull game. But possible snowpocalypse/red Brian Kelly face potential. New York is a Rutgers town, so legions of fans will be out in force.
Hawaii Bowl [Boise St. vs. Oregon St. – Dec. 24, 8:00pm ESPN] This will go down better with alcohol.
Sugar Bowl [Alabama vs. Oklahoma – Jan. 2, 8:30pm ESPN] Alabama won't want to be there. Oklahoma will have no business being there. 
Belk Bowl [Cincinnati vs. North Carolina – Dec. 28, 3:20pm ESPN] Don't sleep on the Riverboat Gambler or Bryn Renner's devastating dance moves. The Belk Bowl championship ring is going to be a beaut. 
Pizza Bowl [Bowling Green vs. Pittsburgh – Dec. 26, 6:00pm ESPN] Half-hour drive from our Christmas destination. Probably won't be making the trip out there. 
Texas Bowl [Minnesota vs. Syracuse – Dec. 27, 6:00pm ESPN] This will be a football game. 
Poinsettia Bowl [Northern Illinois vs. Utah St. – Dec. 26, 9:30pm ESPN] Would be way cooler if Chuckie Keaton was playing.
Beef O'Brady's Bowl [East Carolina vs. Ohio – Dec. 23, 2:00pm ESPN] There's a significant chance we won't see you at Beef's.
New Mexico Bowl [Colorado St. vs. Washington St. – Dec. 21, 2:00pm ESPN] Mike Leach.
BBVA Compass Bowl [Houston vs. Vanderbilt – Jan. 4, 1:00pm ESPN] Will James Franklin be coaching this one?
GoDaddy Bowl [Arkansas St. vs. Ball State – Jan. 5, 9:00pm ESPN] Whitlock will be excited about this on twitter. That's about all we got. 
Liberty Bowl [Mississippi St. vs. Rice – Dec. 31, 4:00pm ESPN] Dan Mullen should hold true to form, and win this 30-24.
Military Bowl [Marshall vs. Maryland – Dec. 27, 2:30pm ESPN] At least they got Playstation 4s. 
Potato Bowl [Buffalo vs. San Diego St. – Dec. 21, 5:30pm ESPN]  …
Armed Forces [Middle Tennessee vs. Navy – Dec. 30, 11:45am ESPN] …
Heart of Dallas Bowl [North Texas vs. UNLV – Jan. 1, 12:00pm ESPNU] …
New Orleans Bowl [Tulane vs. Louisiana-Lafayette – Dec. 21, 9:00pm ESPN] …