Colin Kaepernick Trade Talk Might Be a Thing During the 2015 Season
When the San Francisco 49ers take the field for its season opener on September 14th at home against the Minnesota Vikings, they'll look nothing like the juggernaut that reached two NFC Title games and a Super Bowl from 2012-2014.
More than half a dozen starters either retired or left via free agency, including longtime franchise fixtures Frank Gore (Colts), Patrick Willis, Justin Smith, and Anthony Davis (those three retired). Just as important, fiery coach Jim Harbaugh was fired/parted ways with the 49ers, and is now coaching the Michigan Wolverines.
The biggest holdover from that era is QB Colin Kaepernick, who the 49ers gave a lot of money to in the summer of 2014. He proceeded to regress badly – I pin part of the blame on Harbaugh's ugly situation, and his inability to focus on the young QB he convinced the team to draft out of Nevada – and now Kaepernick will take the field with a depleted offense and a new head coach.
The writing is on the wall: What happens if the 49ers go 5-11 and Kaepernick plays as poorly as he did in 2014? John Clayton of ESPN writes what many people have been discussing for awhile:
But the 49ers might still be tempted to trade Kaepernick to a quarterback-starved franchise for two or three high draft choices, if they found the right deal. They could then look to find a way to come away with a top quarterback prospect in the draft, while retooling other parts of the roster.
Here are a few teams that fall into the "quarterback-starved franchise" category: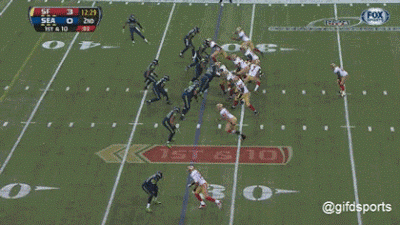 1) New York Jets. The Jets Top 15 pick in the 2016 draft (it might be Top 10, depends just how bad Geno Smith is) and Muhammad Wilkerson (who fills the Justin Smith void) is a good jumping off point. The Jets might have to toss in one more middle-round pick to make it work.
2) Cleveland Browns. Make-or-break season ahead of Johnny Manziel, but the Browns may have had the worst collection of QBs in the NFL over the last 15 years, so overpaying here makes sense. There were plenty of 2015 draft rumors about Cleveland going after Marcus Mariota, so expect the Browns to be in the mix for Kaepernick if available.
3) Washington Redskins. New Washington GM Scot McCloughan was in San Francisco just before Harbaugh and Kaepernick arrived, but it shouldn't be difficult for him to get the intel that everyone covets: Is he immature? Why the regression? Was Kaepernick just a Harbaugh creation?
4) Philadelphia Eagles. Kaepernick + Chip Kelly = scary potential. Of course, we need to see what happens with Sam Bradford first. Can he stay healthy? I have the Eagles in the 2015 playoffs, so this Kap deal seems unlikely.