Colin Cowherd: The Cowboys Are Like 'Saturday Night Live'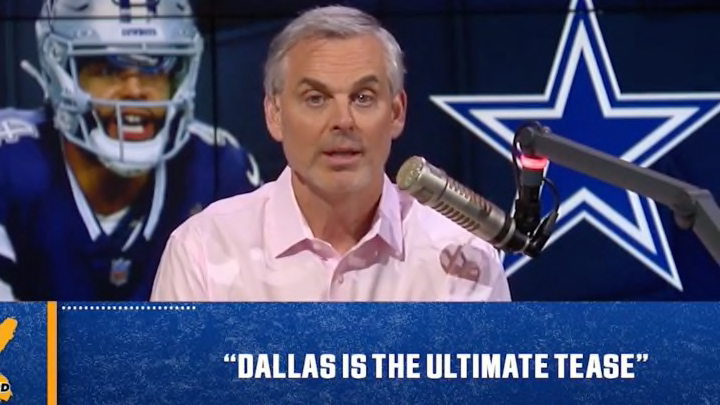 Colin Cowherd /
Mondays are often the best time to watch The Herd because Colin Cowherd's brain has had two full days to marinate and come up with the next outrageous metaphor that will take up a solid half hour of his show. So it was no surprise to find the Fox Sports host had cooked up something real good for the Dallas Cowboys today.
After the Cowboys put a thorough beatdown on the Los Angeles Rams in all three phases of the game, Cowherd likened America's Team to Saturday Night Live. Because one or two weekends a month, they're awesome, but the other two weekends they are abjectly terrible. And in the long view, Dallas gives glimpses of the days when they were great but nothing can truly recapture the energy of their best eras.
I think Cowherd had to bend a bit more than usual to make this work but ultimately painted the sort of simile he's become famous for.
Unfortunately it's coming a year too late! The start of this fall's SNL season has actually been pretty good with three quality episodes to kick things off. It's still not the SNL of old, obviously. Cowherd is right on that point. But it's better than most of what last season put forth. If he fired this off after the Cowboys wet the bed against the San Francisco 49ers it would've been considered one of his greatest hits.
Alas. A missed opportunity. But still a pretty good segment.