Colin Cowherd: The Patriots Could Trade Mac Jones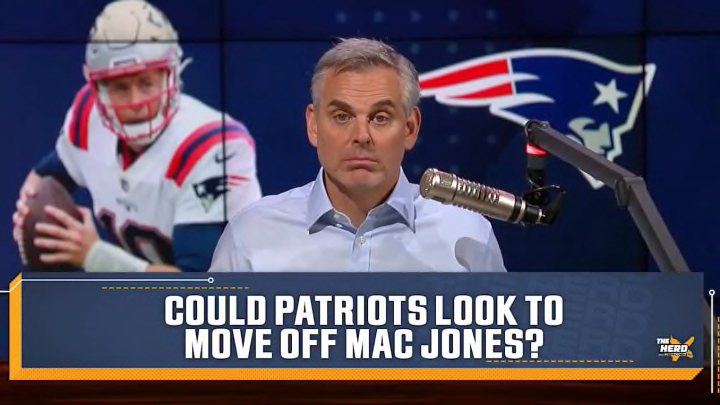 Colin Cowherd discusses the New England Patriots on "The Herd with Colin Cowherd" /
The New England Patriots got stomped by the Buffalo Bills 47-17 in the Wild Card round on Saturday. Rookie quarterback Mac Jones was thoroughly outplayed by Buffalo's Josh Allen, which showed a stark difference between the two offenses. On Monday, Colin Cowherd said that the gap is so wide between the two teams that we shouldn't be surprised if the Pats try to trade Jones this offseason.
Cowherd's basic premise is that Bill Belichick doesn't want to wait around for Jones to develop and that he doesn't have loyalty to players. The fact that the Patriots have to face Allen twice a year makes upgrading the quarterback position that much more urgent.
Here's what Cowherd had to say:
Frankly, this a a pretty crazy take. Midway through the season, many NFL pundits were saying Jones should have gone No. 1 overall in the draft. The idea that the Patriots would just dump him after his rookie season is not rooted in reality. That would only happen if he was part of a deal for someone like Russell Wilson. The Patriots have not been one of Wilson's rumored destinations.
While Jones was shaky at times this season, the group of skill players around him was laughable. Damien Harris is a solid running back, but his top receivers were Jakobi Meyers, Kendrick Bourne and Nelson Agholor. The Patriots have needed to invest in their receiving corps for years and have utterly failed to improve it. You can't properly judge Jones until he has decent targets to throw to.