Colin Cowherd: Baltimore Ravens Are Best Team in the NFL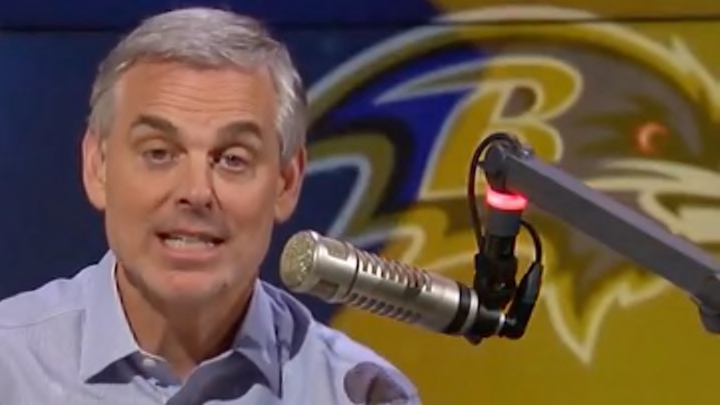 The Baltimore Ravens straight-up destroyed the Detroit Lions on Sunday to move to 5-2 and remind the rest of the NFL and its supporting media that they very much exist and could be a major factor come playoff time. A 38-6 drubbing only counts for one game in the standings but, more importantly, it was instrumental in Colin Cowherd getting out the ol' Best Team in the NFL spinning wheel and pointing it in their direction.
"Between the coaching, that defense and Lamar and those receivers, this morning, that's the best team in the NFL. Not San Francisco, not Kansas City. That's the best team in the NFL."
Now, it does seem like there's a best team in the NFL crowned each and every week. And it does seem like that team promptly loses to keep the carousel going. But hey, they might be and this may finally be the year Jackson does something in the playoffs. I personally am pretty dubious of that and would instead choose to trust the Niners, Eagles, or Chiefs. Possibly even the Dolphins and, gulp, the same Lions that just got destroyed. The point being that this is a major overreaction to an afternoon where Baltimore did everything right and Detroit flat-out sucked.
The Ravens could very well be the best team in the NFL when they're on but are you absolutely sure they'll win their division? Or finish second in the division?
Man, football Mondays can get weird. Philadelphia looked great in beating another 5-1 team last night and Brock Purdy has lost one game in his career leading into tonight against the Vikings. Give Cowherd credit for a big swing.