We Hope Coach K Wanted a Puppy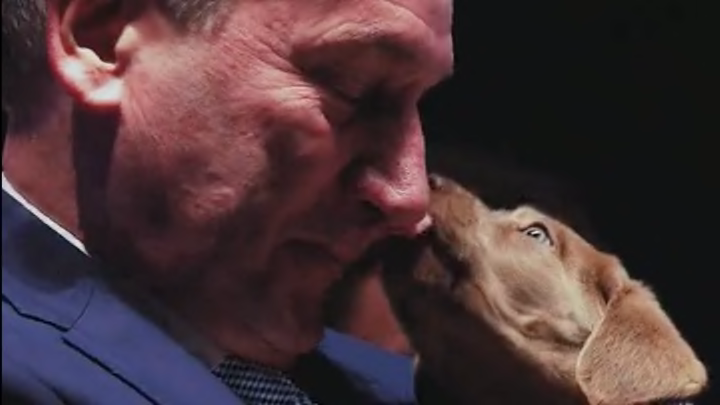 Mike Krzyzewski gave Duke everything. In return they named a bench after him. Realizing this was inadequate, Blue Devils players and coaches went in on a second gift to send the coaching legend into retirement. A puppy!
Coach K was handed this bundle of join during a team banquet last night and, spoiler alert, the dog is as cute as they come. Even the most diehard North Carolina fan would have to agree. Duke's social media account operators rated it a 15/10.
It is probably difficult to shop for Krzyzewski. The old staple of a tie sort of went out the window as college basketball coaches went casual during the pandemic and never returned to formalwear. There's always a new podcasting microphone but again, he's probably recruited the top-of-the-line in that department as well. So maybe giving him a bench wasn't a terrible idea after all.
All of this to say: we sure hope he wanted a puppy. You absolutely cannot be presenting a 75-year-old with a living thing to look after if they have not expressed interest in doing so. It's a lesson some have to learn the hard way. We are urging journalists to stay on top of this story and the dog's whereabouts as time marches on.