CNN: Nothing Junior About Robert F. Kennedy Jr.'s Pecs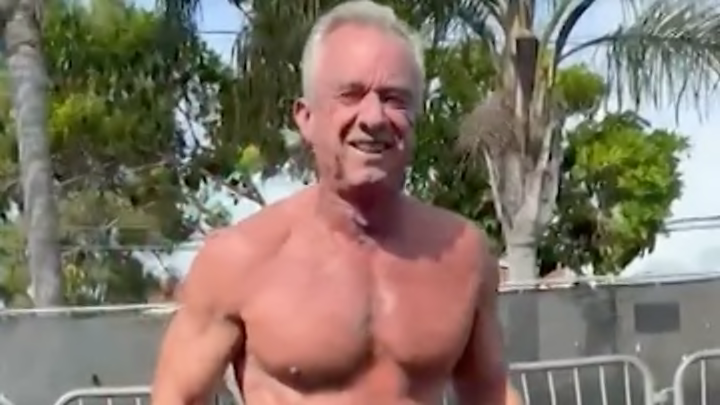 A few days after scoring audio of then-President Donald Trump discussing those famous classified documents, which is one of the biggest scoops of the year, CNN surveyed what else was going on out there and became infatuated with Robert F. Kennedy Jr.'s beefy chest. One thing led to another and they sent this tweet with the package which is really quite a sight to behold.
The incredibly sexy footage of the aspiring candidate, something that happened on the campaign trail and somehow not during a designated exercise block at a penitentiary, is arresting. Meaning that it makes a person want to be arrested for even glancing at it. CNN's crack investigative team interspersed this with clips from Rocky and insightful social media comments, including one person who said wow with some emojis and another who said Kennedy is jacked.
That's before we get to Piers Morgan.
They even got the personal trainer who confirmed that this was the 69-year-old's final set and he's perfectly capable of moving more weight around at the iron temple. And introduced the hellacious phrase "President Pecs" into the lexicon.
For our money, the best and funniest part is when the reporter, whose identity is being shielded for protections purposes, signs off with a dateline so everyone knows this piece of work was created in New York. Just a non-stop piece of work from second one to the final second.