CNN's 'Ratings Be Damned' Era Is Not Rating Well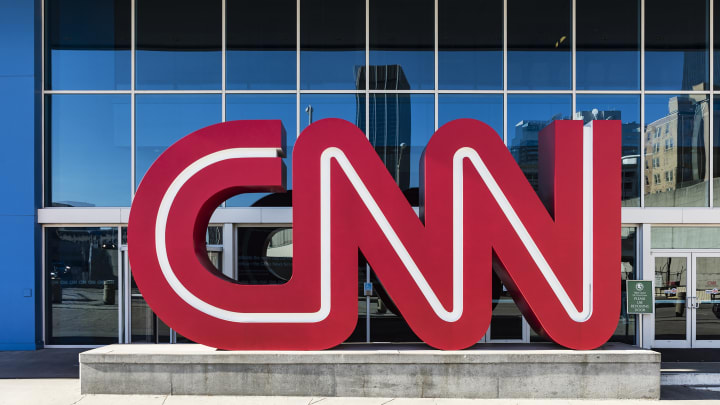 CNN World Headquarters... / John Greim/GettyImages
Chris Licht's tenure as CNN chairman has yet to yield any particularly exciting results and the New York Times is out with a new report this morning about the quest to bolster floundering primetime numbers. Which is not going particularly well if one measures things by ratings. But what television executive is interested in ratings anyway?
The piece, penned by Michael Grynbaum and John Koblin, reveals that the network's 9 p.m. time slot continues to be a problem.
Since Mr. Licht's 9 p.m. experiment, "CNN Primetime," began airing several times a week on Feb. 22, viewership has fallen below what the network was drawing in the time slot just a few months ago.
At 9 p.m. on March 8, more Americans watched "Homicide Hunter: The Man With No Face" on the Investigation Discovery cable network than CNN's exclusive interview with President Volodymyr Zelensky of Ukraine. Two days earlier, an afternoon broadcast of "Ancient Aliens" on the History Channel drew a bigger audience than a 9 p.m. interview with the first lady, Jill Biden.
This is nothing a little Charles Barkley can't fix. Or a Gayle King can't fix. And again, who's to say anything needs fixing? To hear Licht's boss tell it, the ratings decline is nothing to worry about.
Mr. Licht has retained the firm support of his boss, David Zaslav, the chief executive of Warner Bros. Discovery, which acquired CNN last year. On a visit to CNN's Manhattan offices on Tuesday, Mr. Zaslav delivered a full-throated endorsement of Mr. Licht's vision for the network, urging the staff to try out new ideas — "ratings be damned."
"We're trying to figure out what is the best CNN," Mr. Zaslav said, according to a transcript of his remarks obtained by The New York Times. "What are the stories we should be telling? What's the right balance?"
"Let's get a lot wrong in the next year," he added.
Okay, those are objectively cool remarks that sound as though they could have come from Kendall Roy while addressing the Vaulter staff. And fairness dictates acknowledging that navigating the post-Trump era presented all types of challenges for CNN. Experimentation is not a bad thing and maybe, just maybe, we'll all look back at this era as a small blip in an otherwise successful run.
But man, they are getting a lot wrong while the ratings appear damned to irrelevance. Even when CNN was a punching bag and target for the right, it was in the conversation. Now it feels as though people don't even glance up from their devices at the airport to see what segment they're doing on mute.
In short, it all seems very bad. Those in the C Suite can act like it's not bad and are perhaps best served putting on a brave and optimistic face for their staff. At a certain point, though, it's going to be time to see some tangible results.
Getting something out of the 9 p.m. slot with ad hoc specials that are announced mere days before and playing musical chairs does not seem to be a winning strategy. There are years and years of learned behavior that a specific anchor is going to be there for cable news' most competitive hour that must be unlearned. At some point, maybe one starts to wonder if asking everyone to unlearn it has a higher chance of succeeding than finding a suitable permanent replacement for Chris Cuomo.
Nothing we've seen from Licht yet inspires much confidence going forward.