Cleveland Sports Radio Dials It Up to 11 After Crushing Browns' Loss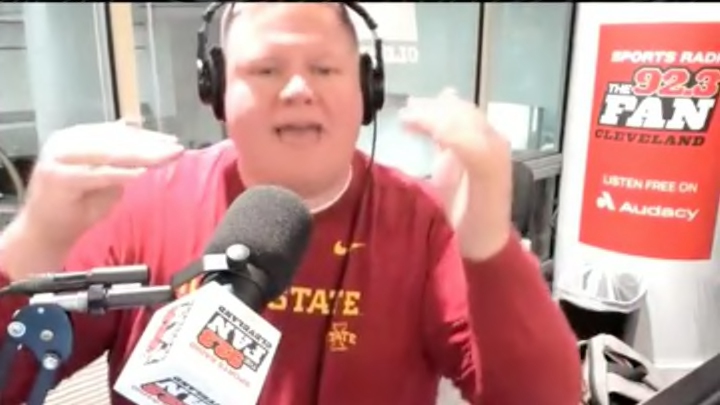 The Cleveland Browns allowed a golden opportunity to slip out of their hands by failing to preserve a late lead against the Seahawks in Seattle on Sunday afternoon. P.J. Walker threw an interception headed into the two minute warning and Geno Smith made them pay with a game-sealing touchdown a handful of plays later and the Browns are now 4-3 instead of 5-2. Which is still pretty solid considering they're getting precious little out of the quarterback they broke the bank and potentially their souls for who still hasn't done much of anything. Still, there's some things to be frustrated about and head coach Kevin Stefanski is a reliable target, even if suggesting his ouster would be borderline insane at this juncture.
Ken Carman and Anthony Lima were dutifully in their studio positions at the crack of dawn this morning to discuss all this and more for people headed to work in their cars still pissed about what happened. And they got a bit fiery after one too many perceived interruptions.
Just an electric display of what can happen when you commit to local radio. A person can and will get this mad before the sun even rises because they cannot make their point about conservative playcalling or whatever uninterrupted. Hell, ESPN made a whole show about people butting in and it's run for well over a decade.
Carman's actorly choice to swat the video camera to have it recoil back like some sort of found-footage thriller was brilliant and added so much. He should be commended for the performance, which he likened to a tiger getting out of the cage.
Sports radio is the best. Especially the day after a heartbreaking loss. Everyone who gets behind the board and tries to shepherd a community through the pain — or more often than not exacerbate it — is a hero.