Christopher Walken Makes Surprise 'Saturday Night Live' Appearance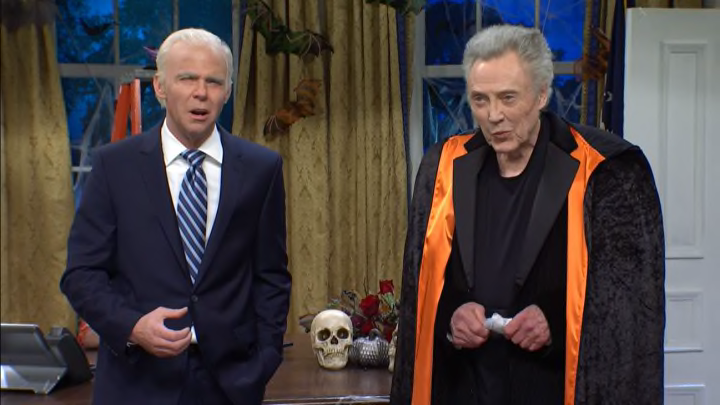 Christopher Walken is undoubtedly one of the greatest guest hosts in Saturday Night Live history. His appearances have been filled with numerous classic sketches. Sadly, it has been years since the 80-year-old actor has hosted. That's why is was all the more special when he made a surprise cameo during the show's cold open on Saturday.
Walken joined a sketch in which Mikey Day was playing Joe Biden as he decorated the White House for Halloween. He walked in playing the spirit of Halloween and attempted to explain the meaning of the holiday.
Check the sketch out below:
It's so great to see him back on the air with the show.
Walken has hosted SNL seven times, and has delivered some amazing sketches. "More Cowbell" and his recurring character "The Continental" are huge fan favorites.
Here's the classic "More Cowbell" which is among the most famous sketches in show history:
And one of "The Continental" sketches:
Googly Eyes Gardener is great:
Colonel Angus comes home is a personal favorite:
As is "Centaur Job Interview":
All of his characters on the show seem to be delightfully strange and as if only he could play them.