Chris Wittyngham Stepping Down as 'Dan Le Batard Show With Stugotz' Executive Producer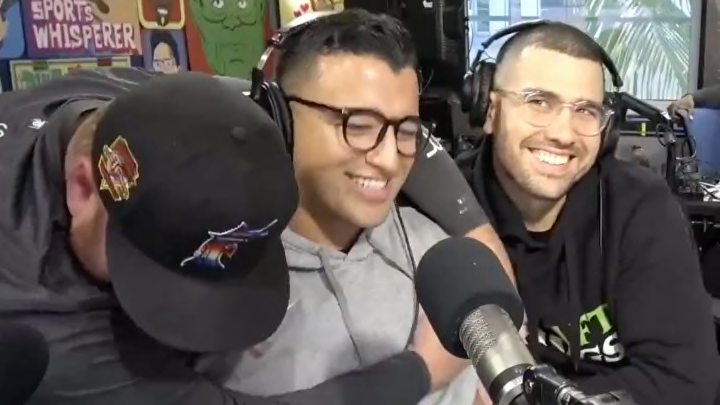 Chris Wittyngham announced he is stepping down as executive producer of The Dan Le Batard Show With Stugotz during today's Postgame Show signaling an end to a very fancy era in the program's history. Wittynham, accomplished soccer play-by-play voice who also once said that a ball hit a player in the penis, is making the move to focus on his work for MLS and Apple TV.
The stove alarm clock enthusiast assumed the position some time last summer but the exact date is unclear because even the most intense scholars studying the show have a hard time recalling an on-air announcement.
And although Le Batard jokes that Witty oversaw the worst stretch in the show's history, the other side of the coin is that the challenges of the role during an uncharted time at Meadowlark and myriad push for growth made the task look, from the outside, like a real challenge.
It will be a challenge for the next person to sit in the executive producing seat. What with herding Stugotz and whatnot.
Even those not in possession of a big foam finger reading Witty is No. 1 should appreciate that he has and will always be himself on air, which opened him up for a ton of good-natured ribbing. There was something comforting about being so flummoxed by one of his takes because it meant he was confident enough to give them.
We're not going to speculate who will take over the EP job because there's a small chance DraftKings allows people to bet on it and even the slightest inside information is an edge.