Chris Paul's Latest Flop Might Be His Worst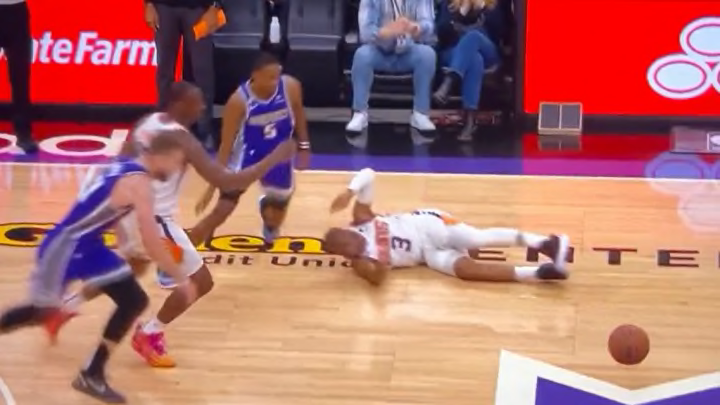 The Sacramento Kings beat the Phoenix Suns 135-127 Friday night and that came despite Chris Paul fooling officials on several flops. It was classic Paul, who is the NBA's master of the flop.
The first came against De'Aaron Fox, who found the call laughable and mocked Paul afterwards.
I mean, come on. That's so absurd. That wasn't even his last flop of the evening. He got Kevin Huerter soon after that. Another angle of the Fox flop is below, followed by the one on Huerter.
Two absolutely massive, ridiculous flops by Paul. Simply put: that's bad for basketball and really bad for the NBA.