Chris 'Mad Dog' Russo Returns to 'First Take' and Has an Epic Battle With His Chair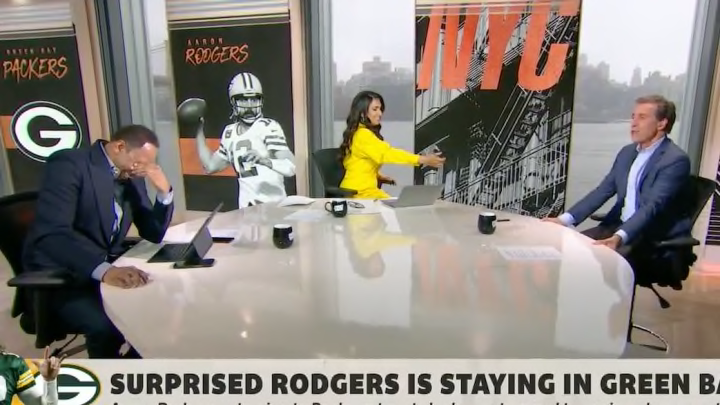 Chris "Mad Dog" Russo returned to First Take for his weekly showdown with Stephen A. Smith on Wednesday. Having perfected sports debate on previous appearances, Mad Dog really explored the studio space today as he battled both Smith and his own chair.
Do you know what kind of mad man you must be to fall out of your chair in the middle of a television segment? The impending struggle to retake his spot on the chair was just incredible physical comedy. He would sort of get it, but the chair would roll away. It was like vintage Kramer. Russo barely paused his rant as he continued to struggle.
Molly Qerim did her best as the host to keep things going by reaching out a hand and yelling at him to give her the pillow while Stephen A. Smith cracked up across the table.
Another week, another memorable Mad Dog moment. This has to be ESPN's best pickup in years.