Chris Jones Suplexed Russell Wilson to End the Broncos Comeback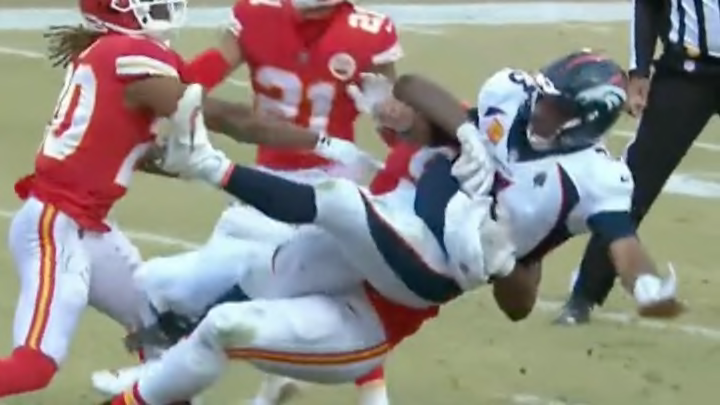 The Kansas City Chiefs beat the Denver Broncos, 27-24, in Week 17. Russell Wilson completed 26-of-38 passes for 222 yards, one touchdown and one interception. Wilson and the Broncos had the ball near midfield with more than a minute remaining, but turned the ball over on downs. Wilson got suplexed by Chris Jones on the 4th and 2.
Apparently Wilson was considered in the grasp because Jones got credit for a sack on the play, but they never blew the whistle. Either way, interim coach Jerry Rosberg was clearly upset with Jones not being flagged on the play. It is probably safe to assume the next defensive player who takes a quarterback down like that is going to see a flag.