Insane Footage of Massive Tornados Touching Down Near Chicago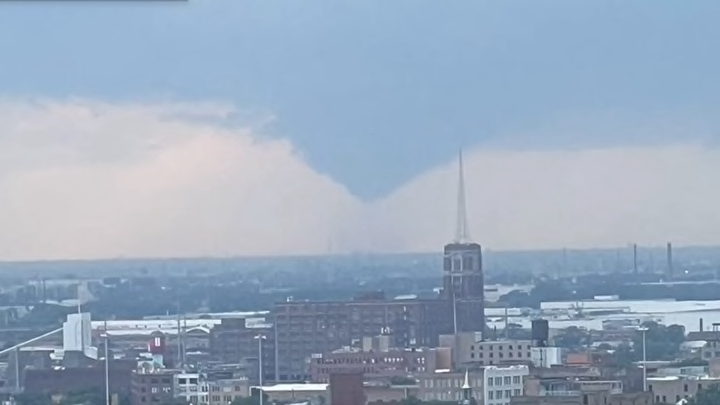 On Wednesday, the Chicago area was hit by a massive tornado that just missed the city. It appeared multiple twisters touched down over the course of an hour, during which tornado sirens were ringing in downtown Chicago.
Both Midway and O'Hare airports had tornado sightings.
Here's video of the tornado forming near Midway Airport.
Here's a look at it from a golf course nearby.
That set sirens off in downtown Chicago.
The sirens continued for a while.
Here's a video of the twister forming from Chicago:
Here's a look as it was in progress.
Two were actually on the ground at once in Elgin, Illinois.
Another angle from Elgin.
Here's video of a tornado forming in the area.
Here's footage of a tornado from Campton Hills.
It's extremely lucky that the tornado didn't hit the city. The tornado warning for the city has expired and the rest of the area appears to be clear as well.