Internet
Serial Egg-Thrower Loose in Chicago, Citizens Vow to Fight Back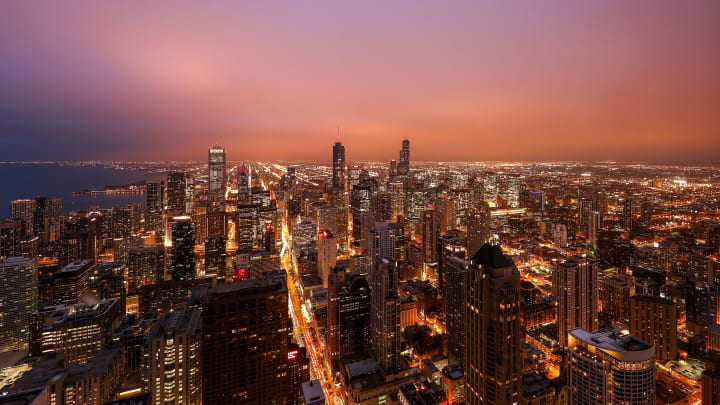 Anadolu Agency/Getty Images
Several dozen Chicagoans have reportedly been victimized by someone driving around the city chucking eggs from a moving truck, and a growing Facebook support group aims to track the assailant down. Block Club Chicago reports that the proliferation has sparked concern and action from a public understandably not thrilled with the development.
The Facebook group, Chicago Egg Hunters, includes 730 members, many of whom said they have been attacked or were the intended targets of an egging. In the group, 82 people have reported being attacked, seeing the truck in question or seeing broken eggs on the ground or on buildings.
In many of the cases reported on the Facebook page, a white truck with red graffiti is mentioned as the source of the attacks. Photos and video of the truck in question have circulated widely on the Facebook group. Many of the victims have been women.
A police spokesperson said several incidents with an unknown offender have been reported. To this point, there have been no serious injuries as a result of those attacks. But it should be self-evident just how upsetting it would be to have an otherwise uneventful day ruined by someone heaving an egg in your general direction.
There are some pretty good leads for the actual authorities and Facebook sleuths to track down. Moshe Tamssot, who founded the group, tracked a license plate to the Southwest Side but even that isn't an actionable smoking gun.
On Monday, he was on the phone with the store's manager, who he said promised him to speak to his delivery truck drivers and discipline them.
The store manager told the Sun-Times the truck belongs to his company but has been parked, unused, in the store's lot for the past month.
The manager said he hires many short-term employees to make deliveries and has no way to prove who may have thrown eggs.
So essentially we have an active Don't F--- With Cats situation unfolding. Which is probably more than whomever decided to get into serial egg-throwing bargained for. Or maybe it's not. Tough to make any definitive calls about motivations there. At the very least one has to think the over-easy enthusiast will give second thought to going out and painting the dirty streets yellow with yoke. Pretty risky with the eyes of the world trained on Chicago.
Absolutely more on this story as it develops. Will be taking top priority.