Chase Young Thinks He's Better Than Joe Burrow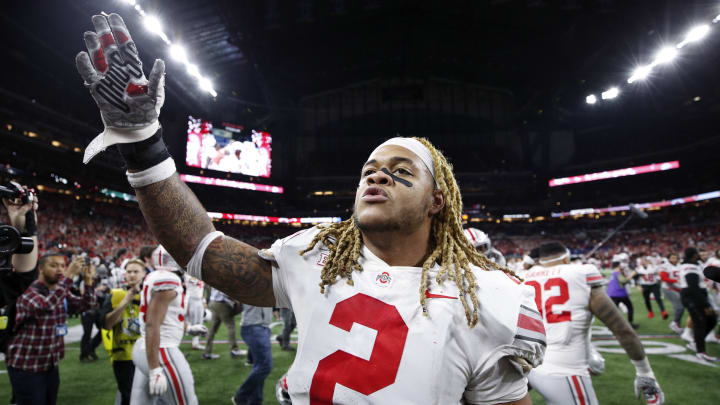 Chase Young. / Joe Robbins/Getty Images
Maybe it's the testosterone talking on the biggest day of his football life, but Chase Young just drew a line in the sand ahead of the NFL Draft.
On one side is him, the man who he believes is the best player in the draft.
On the other side is everyone else, including Joe Burrow, the presumptive No. 1 pick who, according to Young, is definitely not the best player in the draft.
Young joined the Dan Patrick Show today and discussed a bevy of topics. Patrick started the segment by mentioning his belief that Young is the best player in the draft and that Patrick is surprised more people aren't trying to trade up to select Young. Patrick then asked his guest if he agreed.
"Yes, I'm definitely the best player in the draft," Young said.
Of course, at that level, every player thinks they're the best player in the draft. Hell, there are offensive linemen and tight ends who probably think they're the best. It's that competitive drive and self-belief that got them to this spot in the first place. Young saying he's the best really isn't a surprise because, well, he's damn good and could absolutely wind up being a generational player.
That he said it aloud, however, is worth mentioning because of Burrow, the reigning Heisman champion who broke every meaningful passing record in college football last season and won the national championship. Burrow, who is expected to get picked by the Bengals at No. 1, certainly acquired more accolades and accomplishments than Young last year and also has the right to say he's the best too. Most people would probably agree.
Young doesn't, but no big deal. He'll be paid tens of millions of dollars in his first contract and have every opportunity to prove the Bengals made a mistake not picking him during his NFL career. Or perhaps both he and Burrow will have amazing careers and the question of who is better will be debated for years to come. Either way, we know who Young would select if he had the No. 1 pick and he has every right to be that confident.