Charles Barkley Now Sitting on 'Inside The NBA' Telling Viewers to Not Watch the NBA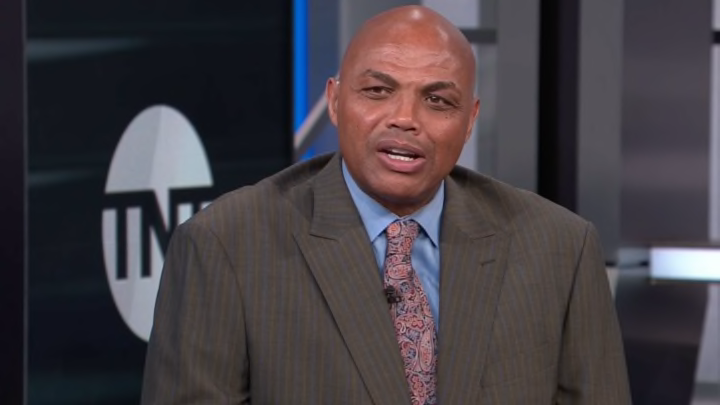 Charles Barkley /
The 2023 NBA playoff bracket was given more clarity last night as the first round of the play-in tournament determined the 2-7 matchups for each conference. When dissecting the matchups on Inside The NBA, Charles Barkley spoke his mind bluntly once again and said that the Eastern Conference first-round series are going to be so bad that nobody should even bother watching them.
Part of the reason Barkley appeals to the general viewing population is that he will say what is on his mind no matter what and oftentimes his delivery borders on comedic. Everybody laughs and appreciates Barkley for saying the quiet part out loud. But this is bordering on embarrassing for TNT.
I mean, come on, man. The playoffs are supposed to be the selling point for watching NBA basketball. All season long we hear complaints about how the regular season doesn't mean anything and more and louder complaints about load management that relate directly to that idea and blah blah blah. Then the playoffs actually start and Barkley gets on national television to moan and groan about it?
Yeah, most of the first-round series are not going to be competitive. That's what'll happen when you pit the 57-win Celtics against the 41-win Hawks. But there are plenty of other things to appreciate about playoff basketball! It's supposed to be Barkley's job to tell us about those things as a guy who participated in many of those non-competitive series!
Barkley's act can definitely be fun and enjoyable and break up the monotony of standard sports studio television. It can also get tired, especially when he tells everybody not to care about what's happening in front of them.
It's an entertainment industry. This doesn't feel very entertaining to me.