Charles Barkley Confronts Adam Silver Over NBA's Domestic Violence Problem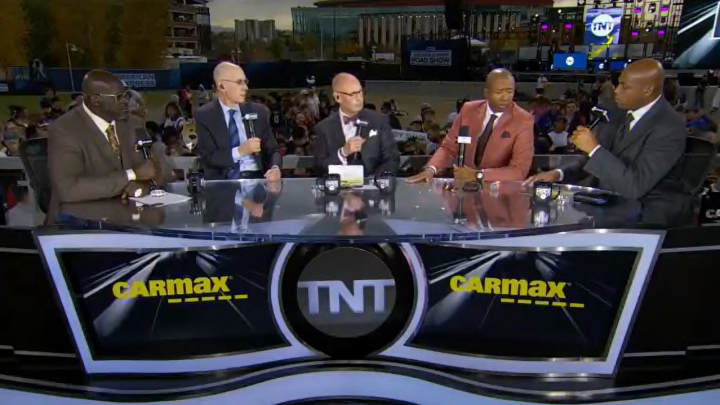 The NBA's 2023-24 season is opening Tuesday night and before the Denver Nuggets and Los Angeles Lakers Charles Barkley had something to address. As the Inside the NBA crew interviewed commissioner Adam Silver, Barkley went right at a very concerning issue for the league. The rash of domestic violence arrests of its players.
Here's what Barkley asked Silver in what felt like a strong confrontation:
There have been a number of disturbing incidents involving NBA players over the past year. Miles Bridges was suspended 30 games in April when he was accused of assaulting the mother of his children. He pleaded no contest to a felony domestic violence charge and was ordered to stay away from the victim.
Most recently, Kevin Porter Jr. was arrested for an attack on his girlfriend, former WNBA player Kysre Gondrezick in September. The alleged assault took place in a New York City hotel room. Porter was banned from the Houston Rockets immediately, before being traded to the Oklahoma City Thunder, who immediately waived.
These incidents give NBA players a terrible reputation. Barkley is correct for saying the league needs to confront this type of thing head on.