Charlamagne Tha God Says Kristine Leahy Twisted LaVar Ball's Words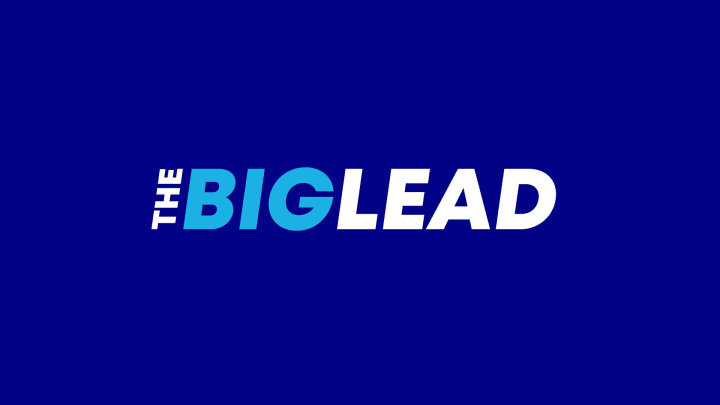 Yesterday, LaVar Ball went on the Colin Cowherd radio show and wouldn't interact or look at Cowherd's co-host Kristine Leahy, telling her to "stay in her lane." It led to some awkward but entertaining radio (and television) but was also not a great move for the Ball brand.
Ball was obviously upset about earlier comments that Leahy made after a previous appearance with Lonzo Ball on the show, after which she said he appeared terrified of his father.
Charlamagne Tha God, co-host of The Breakfast Club radio show on Power 105.1 in New York, gave Leahy his Donkey of the Day award and had a strong reaction to what happened yesterday. After playing audio of the segment in question, and recapping Leahy's earlier comments saying Lonzo Ball was frightened of his father, Charlamagne said:
""Now, not only did Kristine Leahy play the gender card, she played the race card and didn't even know it. If you was paying attention, you kept hearing LaVar Ball say 'Kristine, I don't want to talk to you because you scare me.' The reason he kept saying that is because he understands big, scary black man going at little white woman in America never ends well. Top three scariest things a black man can hear is 'are you threatening me?' from a white woman, especially when you not even threatening her."
"Kristine Leahy was purposely twisting LaVar Ball's words to demonize him. LaVar Ball totally saw that coming, that's why he kept repeating 'I'm scared of you.' That was a classic age-old example of a white woman demonizing a black man, and it was that type of demonizing that led to Emmitt Till getting killed." …"
"Kristine Leahy played that same card yesterday, and that was weak, cheap, and dangerous. LaVar Ball handled that situation perfectly. I don't know who told you all that disrespect won't be met with disrespect. You can't control how people will react to you. So if you reserve the right to freedom of speech, then you always gotta remember that the other person can reserve the right to tell you what you're speaking freely about is stupid, or even better, reserve the right to not speak to you at all based off you speaking freely about them.""
I'm going to go out on a limb and say that LaVar Ball wasn't saying he was scared of Leahy because of Emmitt Till, but in a mocking tone directly tied to her earlier comments about Lonzo. And while you can't control how people will react to you, as someone trying to start a business directly profiting off your son, you might want to try to account for how consumers will react.
LaVar Ball, whose entire schtick is based on being the dad of a NBA prospect, is part of the circus because of that. People talk about it. He can get angry but up until now he has largely been playful and dished out stuff to personalities that have disagreed with something he did. This wasn't that. It was bad optics. LaVar Ball can believe that or not, but listening to those that invoke Emmitt Till–an infamous lynching from 1955 based on a lie–is probably not going to be the way to go.