Mike Williams Suffers Nasty Knee Injury vs. Vikings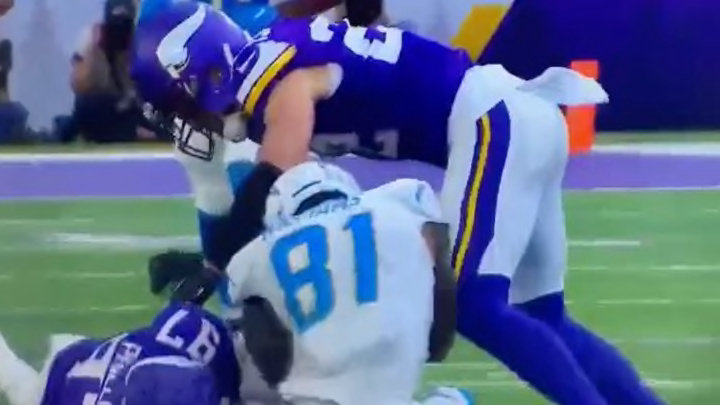 Mike Williams /
The Los Angeles Chargers dueled back and forth with the Minnesota Vikings on Sunday when tragedy struck for wide receiver Mike Williams. After a very productive game featuring an insane catch and a touchdown off a trick play, Williams went down after a nasty-looking tackle with a knee injury and had to be carted off.
The Chargers were up by four points in the fourth quarter and were trying to add to their lead. Justin Herbert hit Williams on an 11-yard pass on first down after a holding penalty put them in a hole. Williams got sandwiched between two Vikings defenders and immediately grabbed at his knee. This is the best video we got of how he got hurt.
It's not great when the body bends in such a way, and Williams' demeanor as he got carted to the locker room does not inspire much confidence.
A brutal blow for a talented receiver whose career has been plagued by injuries like this. Hopefully it's not as bad as it looked.