Casinos Flood During Crazy Las Vegas Thunderstorm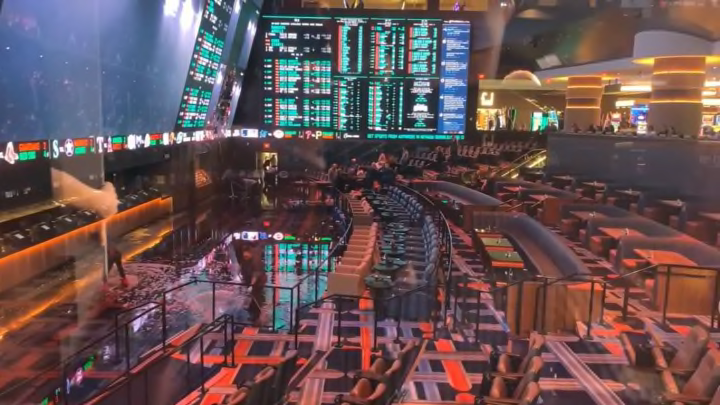 A massive thunderstorm hit the Las Vegas area on Thursday night and the photos and videos coming from it are nothing short of stunning. Not only was the rain, thunder and lightning spectacular, multiple casinos flooded as a result. They clearly were not equipped to handle the weather.
Check out some of the videos below.
Circa Las Vegas took a big hit:
Caesar's Palace had issues as well:
Planet Hollywood got hit as well:
The Linq parking structure turned into a river.
Resort World's parking garage was bad too:
Lightning blew out the Freemont Street light show canopy, and the exterior lights at a few casinos went out:
Here are some other shots from the evening: