Carson Wentz Rocks Bold Suit For First Washington Commanders Press Conference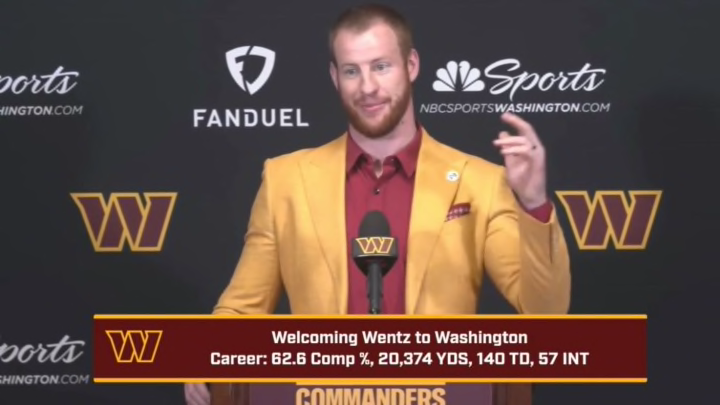 Carson Wentz /
The Washington Commanders' trade for Carson Wentz officially went through yesterday, and today the team introduced their new quarterback to the press. Wentz showed up in a suit adorned with team colors. It works as well as you'd expect for yellow and red.
He even had shoes to match!
Choices were certainly made. And, it turns out, Wentz already had that jacket. Somehow, some way, he didn't need to go shopping for a yellow sports jacket that matched his new team's colors. Tremendous.
I bet Wentz never thought he'd have another opportunity to wear that jacket after leaving college. But life finds a way, it would seem.