Captain Andrew Luck Showed Up on Amazon's Thursday Night Football Postgame Show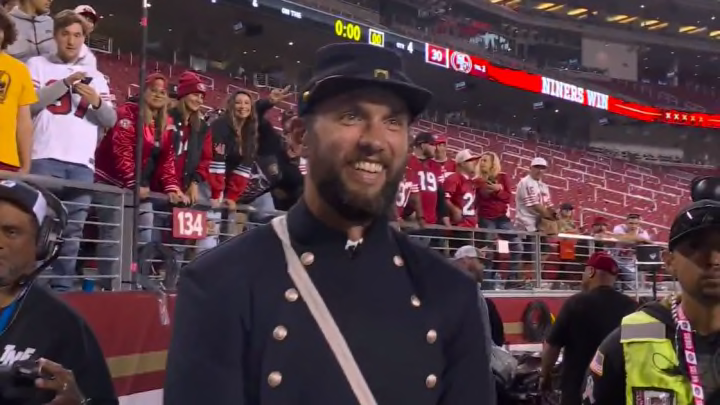 Andrew Luck clearly got the joke. After the San Francisco 49ers hammered the New York Giants on Thursday Night Football, the former Pro Bowler made a surprise appearance on Amazon's postgame show. And he came in costume.
Luck showed up dressed in Civil War attire, in a nod to the Capt. Andrew Luck Twitter account.
Check it out:
More:
And more:
For those who aren't aware, during Luck's career a Twitter account popped up call "Capt. Andrew Luck." Due to Luck's beard and overall manner, it imagined him as a member of the Union Army, and it featured Luck writing letters home to his "Dearest Mother" telling stories of his exploits. Those would be weekly updates on his NFL games as if they had been battles. Some examples are below.
You get the idea. The account garnered well more than 400,000 followers and Luck embraced it. Now he's shown up on TV dressed like it. We love to see it.