Caleb Hannan Is Getting Sued for Journalistic Misstep Prior to Controversial Grantland Story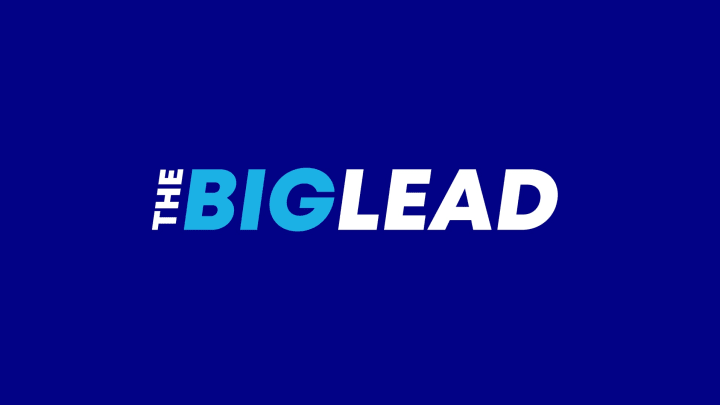 Caleb Hannan, the author of the heavily-scrutinized Grantland story on Dr. V's Magical Putter, is a defendant in an ongoing civil lawsuit from New York Times best-selling author Ann Rule that was filed this past July. Hannan's controversial Grantland story prompted a 2,500-word letter from Editor-in-Chief Bill Simmons, but it isn't the first time Hannan has found himself entangled in a messy journalistic situation.
In 2011, Hannan served as editor for a freelance contribution by veteran journalist Rick Swart that ran along with the caricature to the right in Seattle Weekly that accused Ms. Rule of "sloppy storytelling" in her book Heart Full of Lies. Hannan, Swart, and Seattle Weekly are all listed in the suit stemming from the story; public records indicate that Hannan stands accused of "failing to do any due diligence at all on the story."
Heart Full of Lies and "Ann Rule's Sloppy Storytelling" – the latter of which is over 7,000 words and published online as a single paragraph – both agree Lisya and Chris Northron appeared to be the perfect couple. They also both acknowledge that Lisya fired the fatal shot that killed her husband, and that she plead guilty to first-degree manslaughter.
The plot lines diverge from there. Heart Full of Lies generally portrays Lisya as a manipulative sociopath who carefully orchestrated the murder. Seattle Weekly's article paints her in a more favorable light, framing her side of the story that she was the victim of overzealous prosecution, ineffective legal counsel, and her late husband's repeated substance and spousal abuse.
What Swart's Seattle Weekly article failed to disclose, however, was that he was in love with Lisya, who was then still incarcerated, and the couple was engaged. Shortly after the story was published, Caleb Hannan added an update to the top of it to own up to the omission:
"Had we known, as we now know, that Swart and Liysa were engaged that disclosure would have been made explicit in the story. This morning I contacted Swart by phone to ask him why he didn't tell me about the enormous conflict of interest. This is how he explained his decision to withhold that information from us: "It's a freelance piece first of all. I'm selling you a product. So it's not like you're my boss and you need to know my personal life. My background is in community newspapers where we write about people we know, people we have relationships with, all the time. We don't have the luxury of big staffs. So we're not as able to have those arms-lengths relationships I guess…I'm willing to have all this fall squarely on my shoulder." It should go without saying that this is not a satisfactory response. If you're writing about your fiancee, or anyone with whom you have a relationship, you tell the reader. Community newspaper, national newspaper, alt-weekly. It doesn't matter."
A short while later, Hannan corrected some minor factual errors and interviewed Lisya's lawyer, Pat Birmingham, who was criticized but not quoted in the original article. Ms. Rule's attorneys, Jason Anderson and Anne Bremner, feel that the implications of the omission were severe enough that they warranted an outright retraction, as opposed to merely updates.
"Instead of retracting the story, the Weekly doubled-down by publishing an 'update' and standing by the story," Anderson and Bremner tell The Big Lead. "In short, the Weekly fell so far below journalistic standards that their actions (or lack thereof) were reckless."
Ms. Rule's counsel has not yet sought specific monetary damages.
"Ann has lost sales and perhaps lost some opportunities, but the driving factor is the damage to her reputation," Ms. Rule's lawyers continue. "The Seattle Weekly article didn't just make Ann look bad, it struck at the core of her professionalism. No one wants to be called a liar, but when you're a bestselling true-crime author, having your truthfulness attacked (in your home town, no less!) is as damaging as it gets. Only a jury knows what that trauma is worth."
Anderson says that the defendants have asked the court to dismiss the suit, and that the next hearing in the case will occur at a thus-far-undetermined time and date next month.
For the most part, Seattle Weekly declined comment. "Seattle Weekly changed ownership earlier this year, after which I came on board," says their current editor-in-chief Mark Baumgarten. "It is my understanding that as part of the sales agreement the old ownership (Voice Media Group) retained responsibility for all prior liabilities, which would include the Ann Rule lawsuit. So I can't tell you much about the state of the lawsuit. Neither can I tell you how, or whether, Caleb was disciplined. I can tell you, though, that he no longer works here."
Hannan, who has not made any public statements since last Friday, did not immediately respond to our request for comment. Did Grantland know about Hannan's missteps at Seattle Weekly?
In his post apologizing for the the way the Dr. V piece was written, Bill Simmons implies that Hannan will have more opportunities to contribute to Grantland:
"Another reason we created Grantland: to find young writers we liked, bring them into the fold, make them better, maybe even see if we could become the place they remembered someday when someone asked them, "So what was your big break?" That matters to us. Just about every writer we have is under 40 years old. Many of them are under 30. I am our third-oldest writer, as crazy as that sounds. For us, 31-year-old Caleb Hannan had (and has) a chance to be one of those writers. That's why it hurts so much that we failed him."
Simmons, on behalf of Grantland, declined to comment for this article.
Update: In late February, a judge dismissed the lawsuit. Per the AP:
"[The judge] found that Rule's lawsuit violated a Washington state law aimed at barring lawsuits that target the legal exercise of free speech and public participation, and that Rule had not established there were any false, defamatory statements about her in the article. The judge awarded Swart and Seattle Weekly $10,000 apiece, not including legal fees, as the state law requires."