Bruce Dreckman Made the Worst Call of the 2023 MLB Season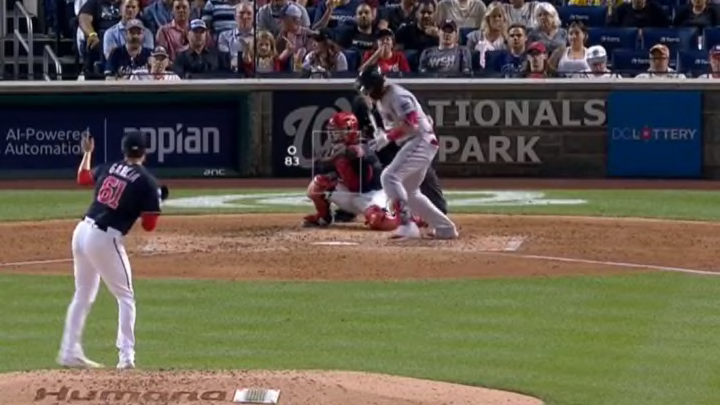 Bruce Dreckman didn't make our list of the 10 worst umpires in Major League Baseball, and he must have been upset because he's quickly trying to catch up to those other guys. On Tuesday he unleashed what might be the worst ball-strike call of the 2023 MLB season.
The Boston Red Sox were up on the Washington Nationals 5-4 in the top of the fourth inning. Justin Turner was at the plate facing reliever Robert Garcia and readied himself for the 10th pitch of an at bat with a 3-2 count and two outs. Garcia threw an 83 mph slider that appeared to miss the plate by a foot. Dreckman run Turner up and no one in the stadium could believe it.
Check this out:
Even the Nationals' broadcast couldn't believe it.
That is as bad as it gets. Dreckman is one of the worst home plate umpires in baseball, but didn't quite make our 10-man list. He just made himself a contender for 2024 though.