Surprise Zach Wilson Appearance Ruins End of FOX's Browns - 49ers Broadcast in New York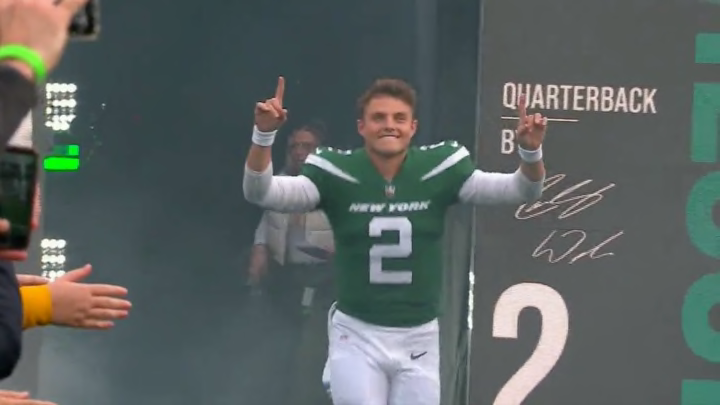 The San Franisco 49ers and Cleveland Browns played a very tight game that came right down to the final seconds in Week 6. The Browns kicked a late field goal to take a 19-17 with 1:40 remaining and the 49ers had the ball when FOX had to cut away in some regions to start showing quote-unquote Game of the Week between the New York Jets and Philadelphia Eagles.
So as the Niners were facing 2nd-and-10, Zach Wilson suddenly appeared.
Is there a funnier way for that to happen? One second you're watching the 49ers try to come back and win their sixth game of the season, the next Zach Wilson is running out of the tunnel and bursting through your television screen like Leeroy Jenkins.
It's hard to believe that Zach Wilson's bad season now includes ruining games that he's not even playing in. No one in New York got to see the Browns hold on as Jake Moody missed his second field goal of the game. The game-winning attempt was a 41-yarder with just nine-seconds left on the clock.
It's not quite the Heidi Bowl, but who will ever forget where they were when they were watching a decent football game and Zach Wilson showed up, to everyone's chagrin.