Powerful Scene at Browns-Bengals Fan Is Pure America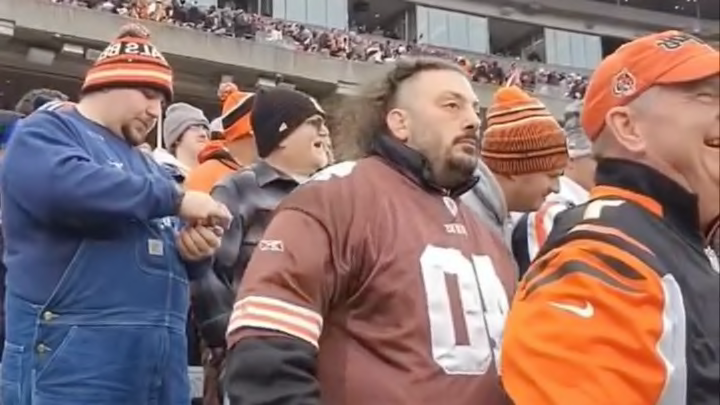 A 40-second clip of a Cleveland Browns fan vibing incredibly hard while surrounding by Bengals supporters in Cincinnati has gone viral, reminding everyone once again that the NFL is king because where else can people see such a poignant snapshot of real America? Seconds into the electric performance by the Peyton Hillis-jersey-wearing dude and you know that this footage is a lock to be turned into J.D. Vance's next novel and then made into a feature-length film for some reason by Ron Howard. And that's before a man in overalls casually punctuates the moment by expertly packing a dip, framed perfectly behind a dramatic White Claw reveal.
How can you not be romantic about sports? How can you not see why proposing at a sporting event is a great idea?
A truly impressive performance of stamina and balance in a losing effort for our man here. Credit where it's due.