Dawand Jones' High School Basketball Highlights Are Hilarious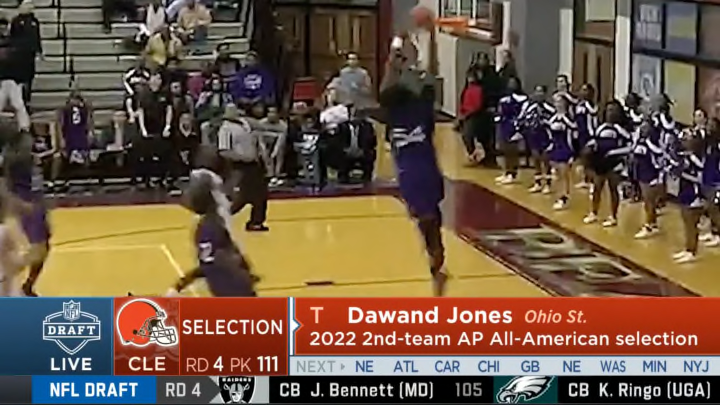 Dawand Jones /
On Saturday the Cleveland Browns selected offensive tackle Dawand Jones with the No. 111 pick in the 2023 NFL Draft. Per usual a highlight package was played after the pick was announced and NFL Network tracked down videos of Jones playing high school basketball. As is always the case when generational athletes play sports next to your average teenager, it makes for an incredible watch.
Pay attention in particular to the 6-foot-8 Jones picking the pocket of a much smaller player and running the floor for a one-handed slam.
Jones received D-1 scholarship offers for basketball and averaged 17 points and nine rebounds per game as a senior. So this was not the case of the school's best athlete just playing another sport because he could. Jones was a legit prospect and opted for football instead.
Would love to see him on the court again after a few years in Ohio State's offensive line weight program.