Brooks Koepka Reportedly Has Some Buyer's Remorse After Joining LIV Golf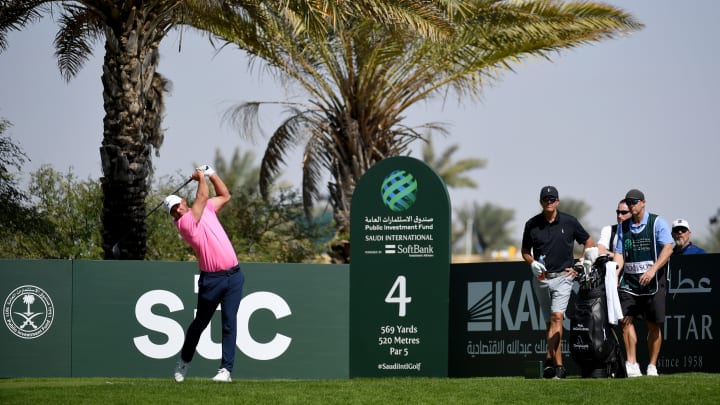 Tom Dulat/GettyImages
There exists the possibility that the LIV Golf experience has been exactly what every former PGA Tour player envisioned in making the decision to roll the dice with an upstart league. But it's also entirely possible that some of them are having second thoughts. Golf writer Alan Shipnuck was asked in a recent mailbag who the most candidate to come back might be and had a fairly definitive answer.
I'm hearing a lot of rumblings that Brooks Koepka has buyer's remorse. He took the money when his brittle body was still being put back together, and in private he has confided to folks he wasn't sure if he would ever get fully healthy again. But now Koepka is feeling frisky and supposedly rethinking his career choice. The guy has one of the biggest egos in golf, and as the PGA Tour creates ever-increasing buzz with its elevated events and even the state-sanctioned TGL, Koepka has to feel like he's on the outside looking in. As for the mechanics of returning to his old place of business, a lot hinges on the European Tour lawsuit that is being reviewed by arbitrators in the UK. If the players prevail, that opens the door for the LIV guys to have unfettered access to the Euro Tour, which will be a boon to a struggling circuit. It would also position LIVers to play for Europe in the Ryder Cup, all of which would put intense pressure on the PGA Tour to forge a truce with LIV. Secretly, Monahan would love for some big-name LIV guys to come home because it would be a p.r. bonanza for the PGA Tour.
Obviously, a reconciliation is several chess moves away. Once the wheels are in motion, though, you can see it happening. One could just mean one or it could mean many. Golf fans who have no love for LIV will eventually have to face the hard decision of having open arms or closed doors. A good person would want Koepka and some of the other ridiculously talented and charismatic stars back in traditional fields. I am not sure I'm a good person.
Tensions have cooled a bit with PGA leaders like Rory McIlroy striking a tone much more interested in co-existing and perhaps eventually co-inhabiting the same clubhouses. It would be ironic, yet somewhat predictable if the interest in which players could come crawling back is the most interesting storyline surrounding LIV, dwarfing the on-course action.
Time will tell.