Brock Lesnar Needs a Job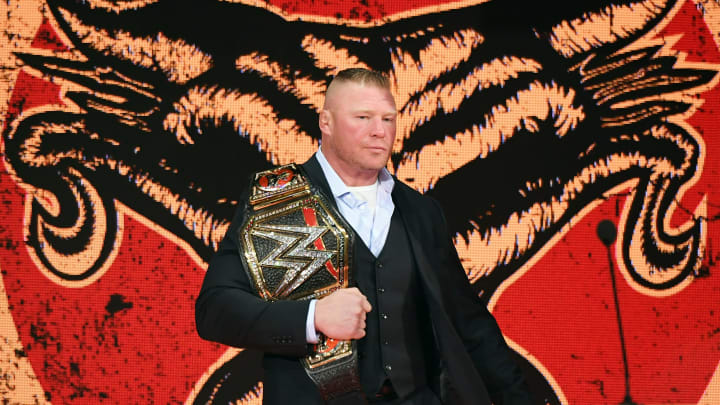 Brock Lesnar / Ethan Miller/Getty Images
Brock Lesnar is a free agent. His contract with the WWE has ended and he is free to do whatever he wants and he should do everything. 43-years-old and still a monster, he needs to be in the ring, the cage and isn't it about time he started making movies?
Lesnar's free agency isn't actually that interesting. WWE seems like the only company that can afford him and it sounds like if either he or the company needs the other to do something, it will happen.
So don't get too excited about the possibility of Lesnar in the AEW while there's a pandemic tightening the rest of the world's purse strings. AEW probably doesn't have deep enough pockets at this point in the promotion's infancy to afford him anyway.
The UFC could throw a ton of money at Lesnar, but he and the UFC would have to jump through a bunch of hoops. Lesnar failed a test related to his last fight in 2016. That was his only fight since 2011. Still, if the UFC could somehow get one more event out of Lesnar it would be a huge deal. It doesn't even matter who he fights. The options will be limitless.
And if none of that works out, maybe it's finally time for Lesnar to make an action movie. The WWE has made some absolute classic films, particularly in the early days of WWE Studios. If Lesnar is going to fake fight forever, why not do it in movies? Is there not an Expendables or Fast and Furious movie that could use an expanded universe with an extremely large man?
What else is Lesnar going to do? Just sit around his farm in Canada with his family? I think we've all had enough of that over the last five months. Somebody give Brock Lesnar a large sum of money to do something.