Brian Windhorst Called His Shot Again With the Bradley Beal Trade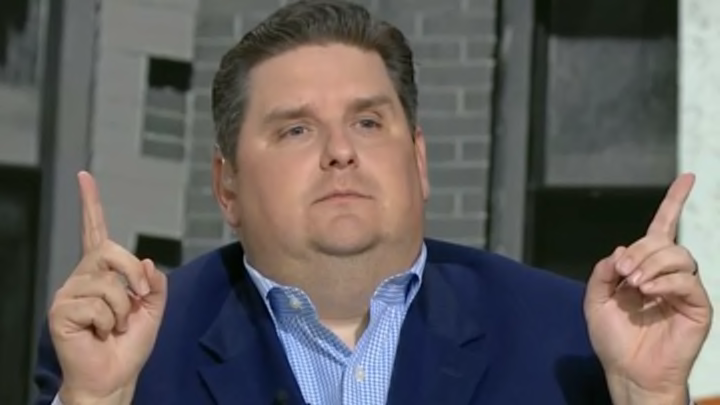 Brian Windhorst /
Brian Windhorst currently occupies a very interesting area of the NBA information ecosystem. He is very plugged in to the general discourse around the league, but he's not seen as an "insider" in the sense that co-worker Adrian Wojnarowski or rival Shams Charania are. Rather, people enjoy listening to Windhorst because he chooses to use that information to give informed takes without saying outright that he's officially reporting anything. This was why he became a sensation last summer when he knew the Utah Jazz were blowing it up but didn't want to say it out loud and instead pointed viewers to an obvious conclusion while waving his hands.
Windhorst did something like that when he was talking about potential Bradley Beal trades late last week once it became clear the Washington Wizards were actually going to do the thing and trade their franchise superstar. Specifically Windhorst was discussing the potential return for Beal and made his opinion known that the Wizards were not going to get much of anything for Beal if he got traded before the draft.
Well, he did get traded, and Windhorst was spot-on. The Phoenix Suns landed Beal and only had to give up Chris Paul, who they were reportedly planning on waiving anyway, Landry Shamet, second-round picks, and future pick swaps. So basically they got an All-Star player for a guy they were going to get rid of anyway, salary filler, and a bunch of picks they have no interest in using while their core goes for a chip.
That is indeed a very low price. Windhorst was right. As if there was ever any doubt.