Georgia Governor Brian Kemp Wants to Know What MLB Will Do if Braves Make Playoffs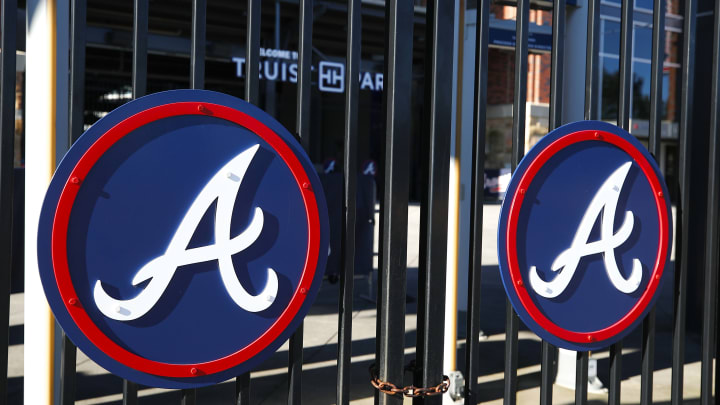 Truist Park / Todd Kirkland/Getty Images
Georgia governor Brian Kemp is a very unhappy man after MLB announced they were moving the 2021 All-Star Game in protest of the new restrictive voting laws passed by the state. He went on FOX News last night with Tucker Carlson and used all the keywords expected, like "liberal lies" and "cancel culture."
Today, he held a press conference to once again denounce the decision. Kemp proclaimed to the world that he will not back down in this fight. He then wondered aloud what MLB will do if the Atlanta Braves make the playoffs. Will they move it to a different city? At what point will the league stop if they moved the All-Star Game?
This is, of course, a silly discussion. Moving the All-Star Game was not about the Braves. It's one of the marquee events for baseball every year and the league decided that moving the game (and all the complications that come with that) was a better call than holding it in Atlanta and dealing with the backlash that would come with it.
The Braves have a pretty good shot at making the postseason this year if everything goes according to plan, so I guess Kemp will get to see for himself. But it's not like the NBA wouldn't have let Charlotte host playoff games after they made a similar decision a few years back. Moving the All-Star Game was a big statement by MLB and very likely the only statement it will make on the matter.