Bret Bielema's Wife Jen Went to a Las Vegas Pool Party, Took Great Instagram Picture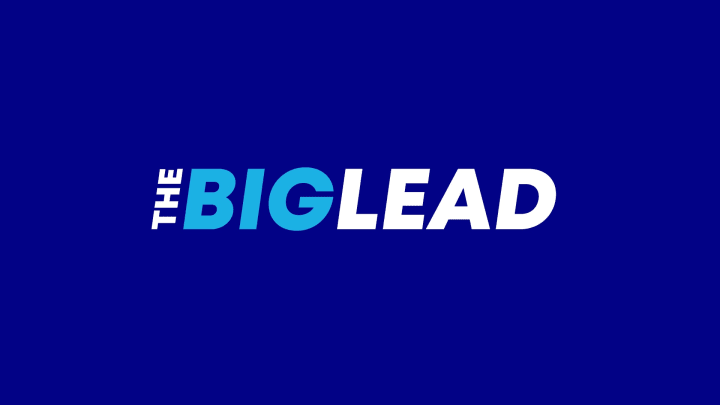 Bret Bielema, the new football coach at Arkansas, is a sports writer's dream: Impulsive, mouthy, fearless, and a fan of Las Vegas. Oh, and thuggish, according to a former Ohio State President. Also, Bielema is married to Jen Bielema, whom he met at a blackjack table in Las Vegas.
Speaking of Vegas … Jen Bielema was in Vegas over the weekend. She had a friend take this photo.
Leopard print bikini? Check.
Belly-button ring? Check.
Deep, head-turning tan? Check.
Drink? Check.
Heels/clogs/shoes to accentuate her cellulite-free legs? Check.
Your move, Layla Kiffin. [H/T Outkick the Coverage]