Braves Owner Ted Turner Becomes Braves Manager Ted Turner: This Day in Sports History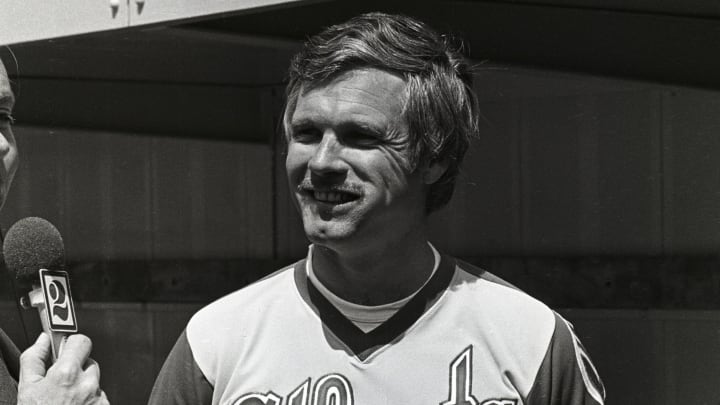 Braves owner Ted Turner. / George Gojkovich/Getty Images
Rules be damned. Ted Turner wanted to find out what was wrong with his floundering Braves team so he decided to throw on some stirrups and manage the team he owned on this day in 1977.
A day later, he found out it was against MLB rules for someone who owns stock in a team to also manage them, but who the hell cares. Turner got to manage his squad, which it pretty crazy considering the MLB was a day late in enforcing its own rules or even knowing what was happening in Atlanta. Just imagine that happening today.
Transporting back 43 years, Turner decided he needed to find out why the team he owned was 8-21 and in the midst of 16-game losing streak. So on the afternoon of May 11, 1977, he told then-Braves manager Dave Bristol to pack up and take a 10-day vacation. Turner was taking over as manager in an effort to get a feel for what was happening during the games and what needed to be changed for the Braves to start winning.
The Braves played the Pirates that night and apparently the MLB was unaware of the Braves managing switch because Turner went through with his plan to manage the team. He did that with the help of third-base coach Vern Benson and bullpen coach Chris Cannizzaro, who essentially managed the team while Turner cheerleaded in the dugout. Despite his managing prowess, the Braves lost again and the next day the MLB informed Turner he couldn't manage the team he owned. His response?
"They must have put that rule in yesterday."
Thankfully they didn't put it in the day before yesterday. Otherwise we would have never seen an MLB owner manage his own team. George Steinbrenner must have been pissed he didn't think of this first.