Braves Fan Knocked Out By Two Mets Fans During Brawl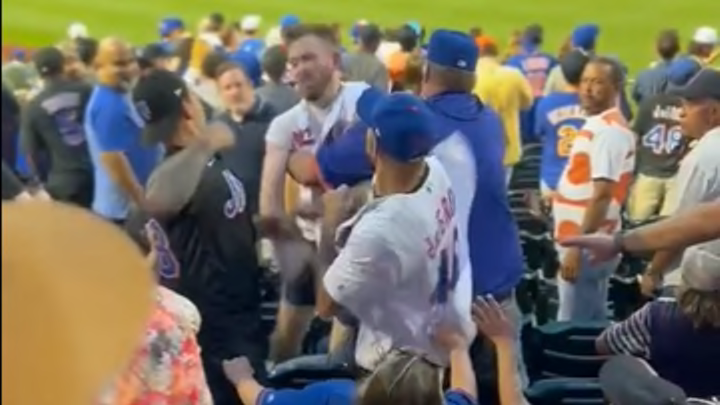 Fan fights continue to be a thing across the MLB landscape. On Saturday night we got a particularly vicious melee at Citi Field in New York during a matchup between the Atlanta Braves and New York Mets. A Braves fan got absolutely lit up by two Mets fans wearing Jacob deGrom jerseys.
Check it out:
Both deGroms got in good shots here, then guy on the left hit the money shot that ended things. It is pretty lame to take shots at a guy being held back though, so I'm not sure how great they can feel about it.
An update from a user under that video said the Braves fan was ejected while the two Mets fans were allowed to stay. Seems like Citi Field security is doing a bang-up job.
The Mets won 6-2.