Brave Umpire Facing Intense Criticism for Controversial Game-Ending Call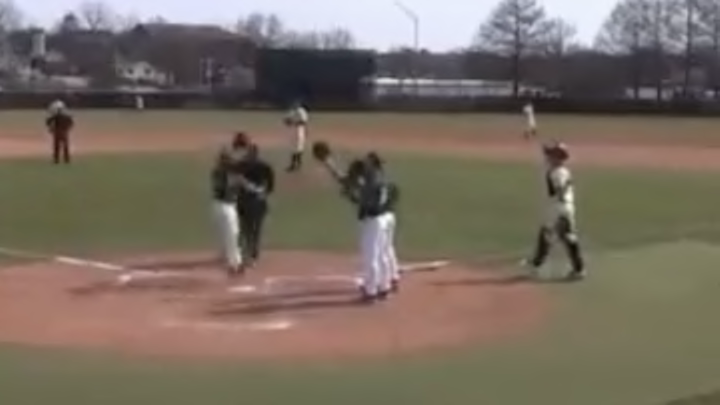 People are mad and saying nasty things about an umpire they don't even know for the crime of doing his job. And I am here to defend that person from the woefully misguided.
The wide world of sports leads us this morning to a recent Missouri S&T-Wayne State baseball matchup. In the interest of time they were only scheduled for seven innings and the Warriors held a 6-5 lead with only one more out to get. Chase Burgess came through for the Miners, though, blasting a solo home run that should have tied the game. But it didn't because umpire working behind the dish ruled Burgess never touched it.
Which meant the game was over. Because one of the pesky little rules in baseball is that a runner needs to touch all the bases. It's kind of like in basketball where the ball needs to go through the hoop even if the shooter has a wide-open layup.
What I'm saying is this looks like a pretty reasonable call. Footage leaves a bit lacking yet reasonable minds should agree the umpire had a way better view of it. And he was certainly watching intently.
It's not lost on me how lame this blog post and my line of thinking is here. It's not. Yet somehow an even lamer opposing side has mobilized suggesting the officials are always the bad actors for accurately officiating a sport.
It's an incredibly low bar to ask a baseball player to run 360 feet and step on four large objects. It's even lower when the defense can do nothing but watch. The only thing that could possibly go wrong is if one were to, let's say, do an exaggerated jump near the plate and miss their landing area. If something like that happened, it could be a problem. If only there were some way to avoid it.