Brandon Staley Snaps At Reporter Following Loss to Packers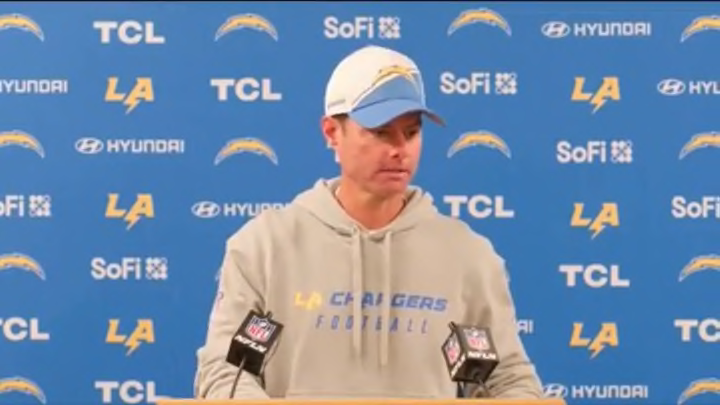 The Los Angeles Chargers found yet another way to lose on Sunday, allowing the struggling Green Bay Packers to come back on them late in the fourth quarter. The 23-20 loss was made all the more difficult by a brutal drop from receiver Quentin Johnston. After the game, Chargers coach Brandon Staley wasn't in a great mood, and that was proven when he snapped at a reporter for asking a perfectly acceptable question.
The Chargers have one of the NFL's worst defenses, and Staley is the unit's play-caller. The reported simply asked if that will continue given how much the Chargers have struggled. Staley wasn't happy.
Watch:
That's not the reaction you want to see from a head coach whose defensive unit is flat-out awful.
Sunday's loss dropped the Chargers to 4-6 and the defense allowed Jordan Love to go 27-for-40, for 322 yards, with two touchdowns and no interceptions. He completely outdueled Justin Herbert, which absolutely shouldn't have happened. As a team, the Packers averaged 5.6 yards per play. Green Bay is just the latest offense to steamroll Staley's defense. It's hard to imagine he'll stay LA's head coach for much longer.