WEEI's Chris Curtis Denies Making Racist Joke About Mina Kimes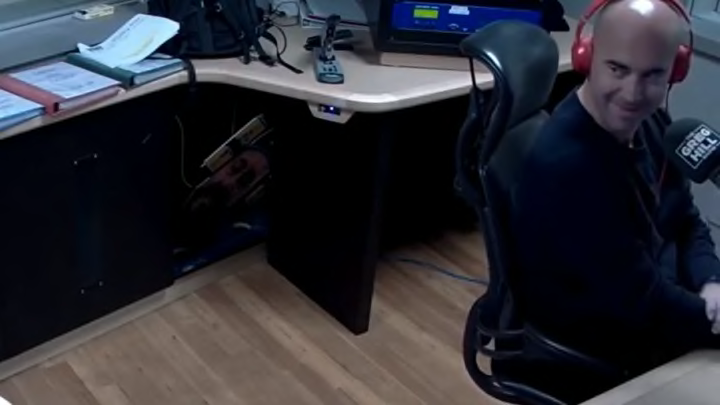 On Wednesday, during a segment of The Greg Hill Show on WEEI, listeners were shocked by what happened during a discussion of the show's favorite alcoholic drinks. Framed as their "top five nips" several types of hard alcohol were suggested before producer Chris Curtis said, "I'd probably go Mina Kimes" then looked around to see if anyone got his joke. Well, now he's denying the intent behind the joke.
Here's the clip in question:
For those not aware, "nip" is a racial slur for a Japanese person. Setting aside the fact that Kimes is Korean, it's a horrific thing to say.
Curtis and WEEI have quickly come up with an excuse. As the Boston Globe's Chad Finn reports, the station and employee are claiming he meant to say Mila Kunis, not Mina Kimes. While on the surface that's a ridiculous pivot, the excuse they are going with seems to be that Curtis isn't racist, just sexist/misogynistic.
I'm not sure this is the defense WEEI thinks it is.
UPDATE: Mina Kimes has responded by changing her Twitter avatar to Mila Kunis.
UPDATE II: ESPN has now responded with a statement.
"There is no place for these type of hateful comments, which were uncalled for and extremely offensive."