Latest Mlb Leads
Blame Richard Linklater's 'Everybody Wants Some!!' For the Houston Astros' Dynasty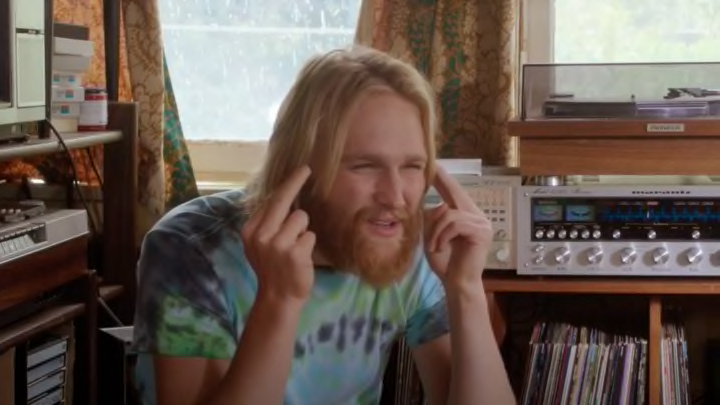 Richard Linklater was nominated for best director in 2014 for his film Boyhood. It features footage of Jason Lane hitting a dinger. I have never seen that, but I have seen the movie he made next, Everybody Wants Some!!, at least a dozen times. The spiritual sequel to Dazed and Confused made only $5.4 million at the box office, but it is a great movie. Unfortunately, it may have also kicked off a potential Houston Astros dynasty.
Linklater, who is very famously from Austin, Texas, first planted the seeds for the Astros' success when he threw out a first pitch in 2014. Production on the film began a couple months later. The next season the Astros made the playoffs for the first time since 2005.
For the uninitiated, Everybody Wants Some!!, released in the spring of 2016, is about a Texas college baseball team's first weekend on campus at the start of the Fall semester in 1980. It's a great movie about a dozen different ways. but mostly it perfectly captures college vibes the same way that Dazed and Confused did with high school. About a third of the way through the movie the first day ends with Finn, played by Glen Powell, saying, "I feel like the Astros are gonna make it to the World Series."
When a small group of people first heard Finn utter that laugh line, the Astros were coming off an 86-win season where they lost in the divisional round to the eventual World Series champion Kansas City Royals. Houston would go 84-78 and miss the playoffs right after the movie was released, but then in 2017 they won the first World Series in franchise history. How fitting that the Linklater effect did not immediately find success.
Now the Astros have made the playoffs in five consecutive seasons. They are currently in their third World Series since Everybody Wants Some!! was released and if they can win three of their next five games they'll have two World Series championships.
So don't get distracted by the cheating. The Astros 'dynasty is clearly the fault of Linklater and what can now be described as a pretty loaded cast. So if more Houston winning is not enjoyable for you, just watch Everybody Wants Some!!, think back to the endless possibilities of a lazy college weekend and understand how we got here.