Blake Snell Blames PitchCom Device For Giving Up Pete Alonso Home Run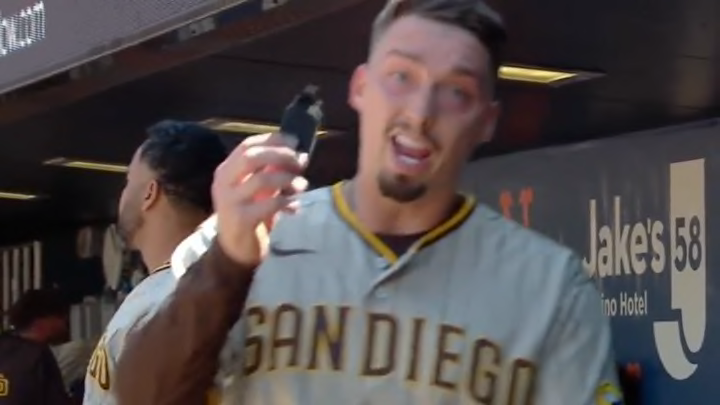 Blake Snell started his third game of the season on Wednesday, pitching a season-high five innings in a loss to the New York Mets. The San Diego Padres have lost all three games Snell started this season. Against New York he walked five and gave up six hits and four runs (three earned). The Mets took the lead in the fifth as Snell grooved one down the middle to Pete Alonso, who crushed the pitch for his league-leading sixth home run of the season.
Snell struck out the next batter to end the inning and was done for the day. Back in the dugout he took off his PitchCom device and walked past a camera, held it up and called it "terrible."
After the game Snell blamed the home run on the PitchCom, saying he tried to call for a slider twice, but kept picking two-seamer. Rather than take a pitch clock violation and fall behind 3-0, Snell just threw a fastball.
Hindsight is obviously 20/20, but perhaps he just should have thrown the slider there? There two outs and no runners on base so the results couldn't have been worse if he threw an unexpected ball in the dirt. Or you could just throw a meatball to the MLB home run king, see what happens and blame the new technology.