Billy Packer: There's "No Way Possible" Kentucky Would Beat Bob Knight's Best Indiana Teams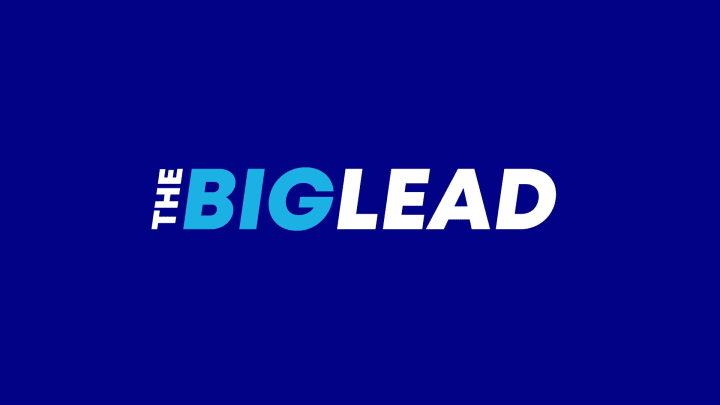 Billy Packer was a Friday guest on Tony Kornheiser's radio show (which also featured former Maryland coach Gary Williams in studio) to discuss his thoughts on the first day of the NCAA Tournament, which then included tangents into old coaches like Bob Knight, John Wooden, and Al McGuire. Though Packer became something of a curmudgeon in his later days as a broadcaster, his encyclopedic knowledge of college basketball history has been conspicuous in his absence on television. Also, you may have clicked this headline expecting to hear a grumpy old man grousing about the good old days and bemoaning Calipari and his one-and-done's, but the discussion about Kentucky was more nuanced than that.
Kornheiser asked Packer about how he would rate Kentucky against the best college teams he's ever seen if the Wildcats were to go unbeaten.
I've spent a lot of time as this season progressed to think about that, because we are in the one-and-done new era. We have a different era of college basketball now. Just to give you perspective in regard to Kentucky itself — as to whether you want to consider this the greatest Kentucky team, forget about the all-time teams —  back in the late 40's when they had Ralph Beard and Alex Groza, they won two straight national championships. They also, as a starting five, were the starting five of the Olympics and won the 1948 [gold medal].
When Beard and Groza left college as three-time All-Americans — they'd won 30 games three years in a row, and Groza was the two-time MOP of the Final Four — they became a professional franchise with the Indianapolis Olympians (before they got involved with a betting scandal). Beard and Groza made All-NBA First Team with George Mikan, Bob Davies, and Easy Ed Macauley. Could any player off this Kentucky team match that, in terms of that era and what they were able to do in basketball?
Then you've got the 50's with [Cliff] Hagan, [Frank] Ramsey, and [Bill] Spivey — all three of those guys would've been Hall of Famers if it hadn't been for the scandal that wiped out Spivey. The '78 team, which I covered when they won the National Championship, they had Rick Robey, Kyle Macy, Jack Givens, and Mike Phillips — they won a thing called the World Invitational Tournament. The subs on that team were Larry Bird and Magic Johnson.
Packer mused about Rick Pitino's 1996 Kentucky team, which featured nine future NBA players including Antoine Walker, Ron Mercer, and Walter McCarty. Before comparing to other programs, Packer made it clear that these slights were not meant as a knock on this Kentucky roster:
I'm not demeaning this team at all, because I think it's an entirely different era of basketball. But, let's put something in perspective. The team Bob Knight had in 1976 — in those two years they went 63-1. Scott May was the second guy drafted in the NBA, Quinn Buckner was the seventh, Bobby Wilkinson was the 11th, and Kent Benson the next year was the number one guy drafted. They were juniors and seniors. They had played for Knight for four years.
Now, there is no way possible that a team that experienced, that mature, that outstanding athletically in any way, shape, or form would've had a problem with this Kentucky team. Being coached by Knight for four years, when John Calipari basically has assembled a group of kids in four months. I don't think you want to compare, and I don't even want to get into the UCLA situations where Kareem Abdul-Jabbar, as a senior, would've been going up against freshmen. That would've been uncalled for.
Packer concluded his Kentucky discussion:
In the era, and this is not to take anything away from these young kids, of the one-and-done, I think this is the best one-and-done team. I'd have to come back and compare them to the Kentucky team of a couple years ago, but I think they're outstanding. I think what John has done is miraculous in being able to put this consistently together, bringing in these types of recruits, getting them to play together as they to, to play defense with intensity, I think it's incredible.
But I don't want anybody to lose sight of the fact that these are young kids that would have in other eras had to play against seasoned veteran players who had played three or four years of college basketball, being coached by outstanding coaches, that would've been superior in their ability to play the game.
If this Kentucky team were transplanted into past eras, though, Anthony Davis would be a senior and Nerlens Noel would be a junior. They'd also still have Marquis Teague, Michael Kidd-Gilchrist, Archie Goodwin, Julius Randle, and James Young. How would a roster combining some of those players with today's star underclassmen compare to teams of past eras?
Nevertheless, if you come across 15 minutes today, the whole segment is really interesting to listen to.