Bill Walton Refused to Let Richard Jefferson Interview Him on 'NBA Today'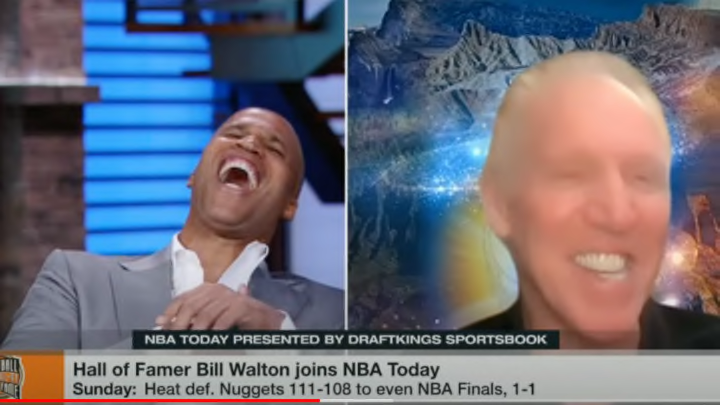 Bill Walton is the subject of a new ESPN documentary called The Luckiest Guy in the World. To promote the doc, Walton appeared on NBA Today where he was interviewed by his close family friend Richard Jefferson. It was classic Bill Walton from the jump as he launched into an amusing, meandering monologue without Jefferson asking him so much as a single question. Walton went on for about two full minutes before Jefferson even attempted to get an word in.
When Jefferson finally did interrupt, it was to point out that he didn't ask a question. Walton responded by saying he asked him how he was doing, which he actually didn't. Walton then continued for another three minutes, telling stories about friends, family, basketball and that one time Jefferson threw down an alley-oop early in an NCAA game.
Finally, over six minutes into his appearance, Jefferson, who spent most of the "interview" laughing and shaking his head, asked him how much he would have made in the NIL era. Walton assured Jefferson at UCLA he wanted for nothing, but relayed a story about Kareem Abdul-Jabaar saying he would take Europe and Walton would have had Latin America. And then he went back to thanking everyone he ever met.
Perfect Bill Walton appearance. No notes.