Bill Simmons Delivers Boldest Prediction for the 2023 NFL Season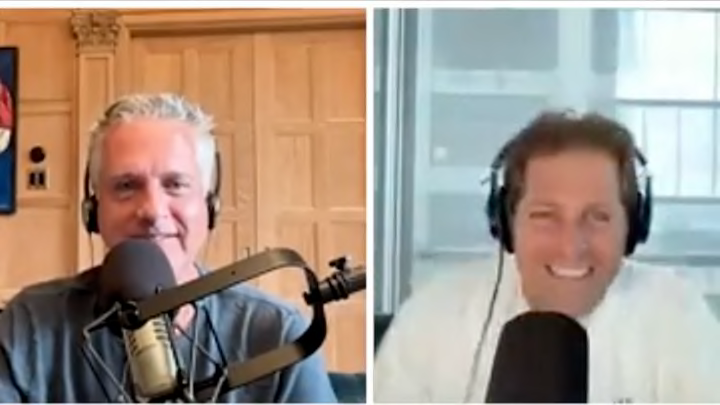 There are certain rites of fall we all look forward to as the summer's embers begin to fade. The orange and reds of the leaves that abandon their safety on the branch and float to the ground. The one pumpkin spiced product you buy before remembering that all that stuff is too sweet to enjoy with any regularity. And most importantly, Bill Simmons guessing lines and making million-dollar picks with his recurring podcast guests.
Peter Schrager hopped on today's episode to project the NFL playoff teams and Simmons was locked and loaded with a legitimate stunner in the AFC.
"People are going to think I'm drunk," he said. "I have the Pittsburgh Steelers as the 1-seed. I have the Chiefs as the 2-seed. I have them with the same record — 12-5 for both."

Loyal Simmons listeners have picked up on the multiple times he contrasted the Steelers with another team that fought to a 9-8 finish last season: the Detroit Lions. We knew he was higher on Mike Tomlin's unit than Dan Campbell's but there's little that could have prepared anyone for such a flamethrower of a prediction.
Honestly, it'd be great if this came to pass. It would mean Kenny Pickett would deliver on all these rumors of him being A Dude and another testament what one of the best coaches of the century can do given decent talent.
FanDuel is offering 20-1 odds on the Steelers having the best record in their conference so it might be time to jump on that before it moves on the strength of such a public vote of confidence.