Bill Simmons Hates Colin Cowherd's Jaylen Brown Trade Proposal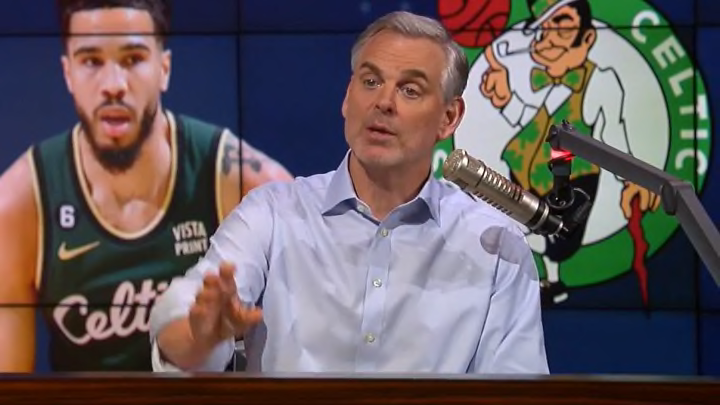 The Boston Celtics currently trail the Philadelphia 76ers 3-2 in the Eastern Conference semifinals and haven't looked great in the series. Elimination short of the NBA Finals would qualify as a disappointment after Boston lost the title series last season. Colin Cowherd thinks it's time for the Celtics to shake up the roster and trade Jaylen Brown. Bill Simmons absolutely hates the proposed deal.
On Wednesday's episode of The Herd, Cowherd claimed the Celtics needed to make major changes and get rid of Brown to do so. His idea was to trade the two-time All-Star to the Golden State Warriors in exchange for Andrew Wiggins and Jordan Poole. That would give star Jayson Tatum some help defensively on the wing with Wiggins, and scoring punch with Poole. And he thinks Brown would be a perfect fit for the Warriors.
I'll let Cowherd explain:
Cowherd was really proud of this proposal:
Simmons was quick to respond. Let's just say he's a "no" on the deal.
Just to get this out of the way, there is zero chance the Celtics do that deal. I appreciate Cowherd's thought process but it's never something that would actually happen.