Big Names in Sportswriting Are Joining The Athletic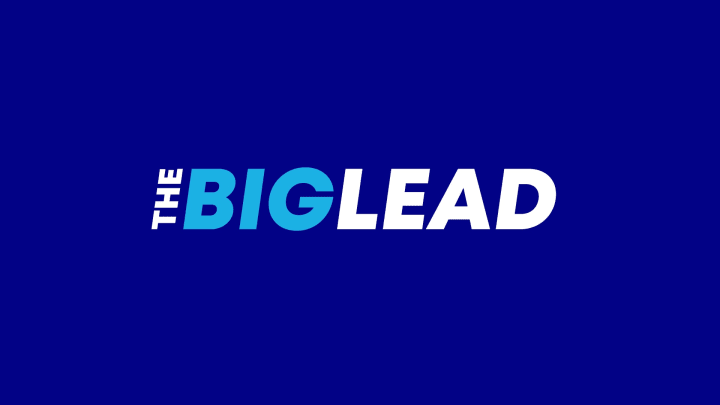 The Athletic, a subscription-based sports website group that launched in Chicago last January and has since added sites in Cleveland, Detroit, and Toronto, is making a big push forward. The Big Lead has learned from a highly-placed source that national college football and basketball content will be added in the near future, and indications are that they are also ramping up a focus on the Bay Area. Unauthorized to speak publicly on the matter, the source requested anonymity.
Stewart Mandel has already joined the group, per the source. Also expected to be headed that way are Seth Davis and Tim Kawakami. Mandel previously wrote for Sports Illustrated and most recently Fox Sports. Davis was laid off by SI in May, after having been there since 1995. Today, Kawakami announced he was leaving the Mercury News after 17 years at the newspaper. More big national names are expected to emerge in the coming weeks. The writer Danny Leroux has already been covering the Warriors for The Athletic.
Davis and Kawakami have both recently followed a bevy of accounts linked to The Athletic. Davis, Mandel, and Athletic co-founder Adam Hansmann did not respond to text messages or phone calls seeking comment. Kawakami, in an email, declined to comment.
The Athletic has certainly expanded fast. The Chicago site was launched by former ESPN staffer Jon Greenberg. Craig Custance, also formerly of ESPN, is the editor-in-chief in Detroit. Jason Lloyd, who previously wrote for the Akron Beacon-Journal, heads up Cleveland's site. James Mirtle, who launched SB Nation's hockey vertical and also wrote for the Globe and Mail, is in charge in Toronto. All of them either have assembled or are in the process of assembling formidable staffs.
The Athletic costs $5.99 per month for a subscription, or $39.99 if you commit to a year. There are often special promotions that make it a tad cheaper. In a letter to readers this past February explaining why the site charges subscription prices, Toronto editor-in-chief James Mirtle described that the traditional CPM model for written web content was irrevocably broken:
"In the (recent) past, you could attempt to make money online by going for scale – a high number of clicks – but that is becoming increasingly difficult. Even a very high-end website, like the New York Times, has online ad rates of about $8 CPM (cost per thousand impressions). Most newspapers and websites are much lower than that – and the number seems to be falling every year. Even very well read stories for large outlets may only generate $75 or $100 in revenue online. Not enough to pay a writer for a day's work, let alone add in an editor, or any other costs associated with a large company producing content. And those are the ones that hit relatively big. Others about more niche subjects, or that require a high level of sophistication, research and time, would generate even less revenue relative to the cost to produce them, in that click-per-penny model."
Mirtle said at the time that the Toronto site was on track to be self-sufficient by the end of the year.
The Athletic will need to sell A LOT of subscriptions both locally and nationally to recoup the prodigious costs from not only assembling a staff of established writers, but also sending them all over the place to report on the teams or sports they cover. It is quite an ambitious undertaking, but anyone who works in this industry or is turned off by an endless series of video pivots should rooting hard for this economic disruption to succeed.