Cincinnati Bengals All-White Jerseys and Helmets Mean Joe Burrow Is Going to be Covered in Grass Stains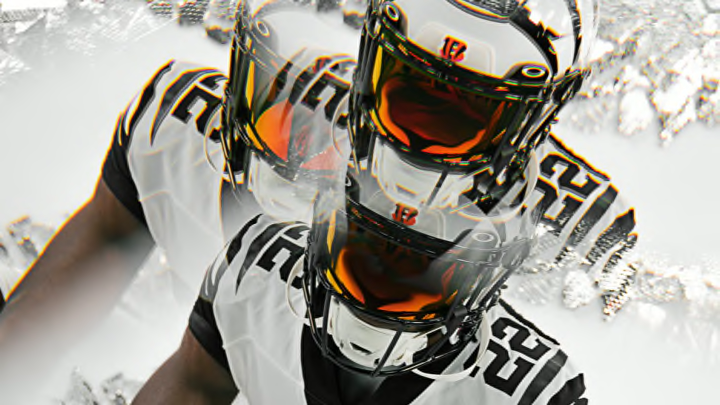 The Cincinnati Bengals will wear all-white on Thursday Night Football this week. The Bengals teased the new white and black helmets on Twitter a few days ago but posted some official promotional images today and they look sharp. Or maybe you hate them. There's just no pleasing some of you.
No matter how you feel about the look, you just know everyone is going to finish the game with annoying grass stains and their moms are all going to be super annoyed. Especially Joe Burrow's mom since he's tied for the league lead in sacks taken through three games. Just let Burrow play in blue jeans if you know he's going to be running around outside getting sacked. Let's use some common sense here.
The Bengals will be facing off against the Miami Dolphins in what could be a fun game. Especially if the Dolphins are also wearing some super weird alternative jersey. Hopefully all orange for maximum confusion.