Ben Howland Added an AAU Coach to His Staff, As he Couldn't Get Any Top 20 Recruits For Three Years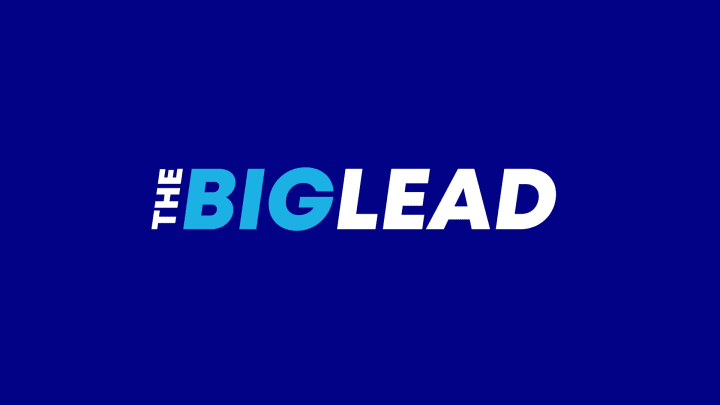 Ben Howland secured a huge commitment for his struggling UCLA program when he landed future star Kyle Anderson Monday night. Anderson's a smooth 6-foot-8 senior out of New Jersey who kind of reminds me of a slimmer version of Billy Owens (yes, that could be because I'm on a Big East kick this week). Anderson projects as a small forward and is considered the 2nd best player in the class of 2012. He'll probably be a 1-and-done player for the Bruins, who could be very good in 2012 (see below).
How important was Anderson for Ben Howland? It's the first top 20 recruit he's locked up in three years (his last was Jrue Holiday, who was the No. 2 ranked player in the class of 2008). For an elite program with a storied history, that's a very long time between superstars. Howland has struggled mightily in recruiting since the mid 00s, which is probably why the Bruins went from three straight Final Fours (2006-2008) to zero Sweet 16s from 2009-2011.
Suddenly, though, Howland is building a formidable 2012 class. In addition to Anderson, Howland secured two Top 75 kids (interesting, both from prep powerhouses). The other odd note is that if you look at his recruits over the last three years, many are from the West Coast; his 2012 class has zero players (so far) from California. Wonder how much of that has to do with Ben Howland adding an AAU coach from the Atlanta Celtics onto his staff this summer?
Here's a breakdown of what has gone wrong recruiting-wise for UCLA over the past three years:
Recruiting struggles started in 2008. Back then, the class looked very strong:
* Jrue Holiday struggled for playing time coming off the bench behind senior Darren Collison, but went to the NBA where he emerged as a potential star in the 2011 playoffs. Malcolm Lee had good sophomore and junior campaigns before bolting to the NBA. Drew Gordon, who might have been the 2nd best player in this class, transferred to New Mexico after clashing with Howland. Jerime Anderson has the scent of a bust; he was arrested in July for stealing a computer. J'Mison Morgan, a Top-25 player Howland plucked out of Dallas, was kicked off the team.
Recruiting struggles continued in 2009:
* Only two of his five recruits have panned out so far. Reeves Nelson, the tatted-up forward, is a very nice program player who led the team in points and rebounds last year. Tyler Honeycutt had a nice sophomore season but left early for the NBA. Lane and Stover were reserves last year and neither appears to be a starter this year; Moser transferred to UNLV.
The recruiting struggles continued in 2010:
* Josh Smith battled weight problems but still averaged 10.9 ppg. Tyler Lamb was a non-factor.
The haul in 2011:
* De'end Parker is a JUCO kid who has a good story. He committed to Cal, but then switched to UCLA. Norman Powell is a scoring guard out of San Diego. I suppose you could add the three UNC transfers to this class: The Wear Twins and Larry Drew.
Howland's turnaround comes at a perfect time. I wouldn't say people were calling for his head in LA, but clearly, he needed to improve the quality of talent on the roster and there will be mounting pressure to advance beyond the second round of the NCAA tournament. Howland's got three transfers coming in, and then he can build around Anderson in 2012.