Sean Payton Cuts Sleeves Off Shirt While Wearing It, Sparks Amazing Broncos' Rally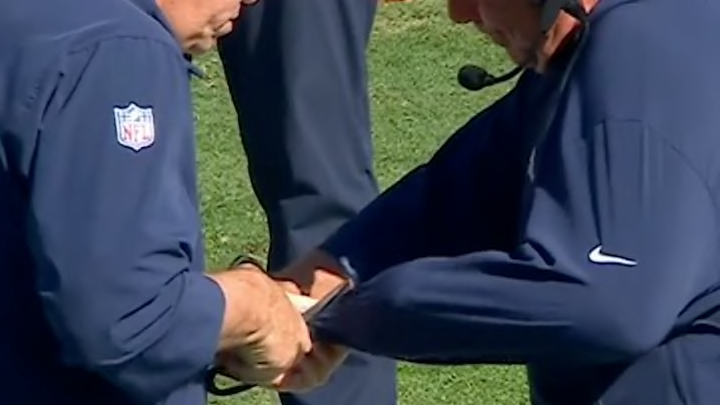 Sean Payton rolled into Denver with lots of thoughts about the job previous coach Nathaniel Hackett did and how Russell Wilson should stop running for offense and promptly lost the first three games, including a 70-20 debacle in Miami last week that somehow could have been worse. The Broncos had a much easier task in Chicago this afternoon against the Bears, but wasted no time making Justin Fields look like the best quarterback in the world and digging a 28-7 deficit.
Desperate times call for desperate measures and, noticing the temperature on the Lake Michigan shores was above 80 degrees, Payton decided to make a wardrobe alteration. Because whereas a normal person would simply roll up their sleeves to vent the forearms, a football coach tasks an equipment manager to cut them completely off.
The Belichickian measure seemed to work as the Broncos chipped away at the deficit after being inspired by the revolutionary sartorial substitution and just took a 31-28 lead in the game's final minute. If they hold on, this could be the turning point of the season. If this catches on, everyone's going to be cutting up their shirts while wearing them, which seems dangerous.